Running From Crazy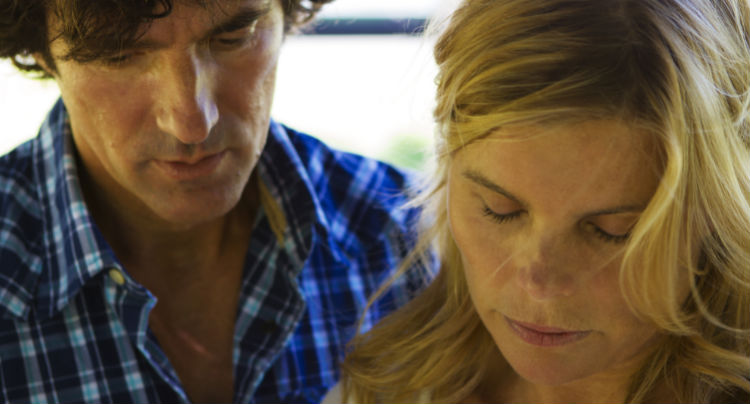 Kopple's not running from crazy; she's running around the truth.
Barbara Kopple, director of the riveting 1976 labor strike documentary, Harlan County U.S.A., misfires with her latest doc, Running From Crazy, a film that homes in on all the wrong things while the good stuff flies under the radar. Through the eyes of Mariel Hemmingway (Manhattan), we explore the troubled history of her family, wrought with suicide (her legendary grandfather, Ernest), mental illness (her eldest sister, Muffett), and destructive alcoholism (her fascinating sister, Margaux.) By a long shot, the film would have been more compelling if it delved more concertedly into the hereditary self-destructive nature of the Hemmingways, but instead, we watch endless footage of Mariel bouncing on a trampoline, talking about quinoa, granola, and kombucha, and climbing mountains with her douchebag boyfriend, Bobby.
Just like in Manhattan, where she played Woody Allen's good-natured teenage love interest, Mariel is an open, kind soul. Her candor is startling at first, but her honesty and compassion make her quickly endearing. There's something particularly pleasant and calming about her presence. She leads a healthy lifestyle with Bobby (a stuntman who exudes phony hippy machismo), eating organic foods and keeping in shape. She's also a philanthropist, devoting much of her time to suicide prevention charities.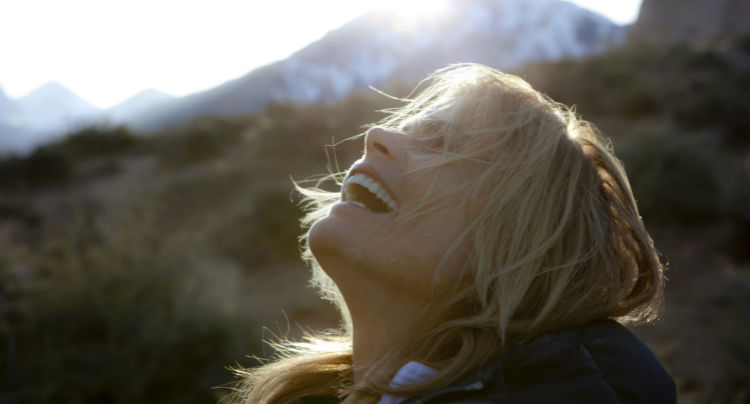 Above all else, Mariel seems like a fantastic mother, supporting her daughters Langley and Dree wholeheartedly in everything they do. The film opens with Mariel and Langley doing a photoshoot for Town & Country, and they seem to have a warm connection. Mariel is staunchly dedicated to distancing her daughters from their family's sordid history. "This is not a family of tragedies. This is a family of complete and total embracive joy. That's what I want to give my daughters." The thing is, there are a lot of tragedies in the family (7 suicides total), and Mariel encapsulates the film's primary weakness with her proclamation that she doesn't want her daughters to think that, "because there's mental illness in my family, I'm gonna go crazy."
Mental illness can't be equated to a label as dismissive as "crazy", and dismissively is exactly how Kopple presents the stories of Ernest, Muffett, and Margaux. The literary legend is barely mentioned, and Muffett is oddly only very briefly shown near the film's conclusion. Margaux, easily the most captivating figure in the film, is a ravishing beauty with a peculiarly raspy voice, is shown in archival footage of a documentary she herself made in the '80s about her famous grandfather. These clips are the best in the film, as we learn from intimate, introspective interviews where her head was at and what drove her to take her own life in 1996. When Margaux admits to having wanted to drop Mariel when she was an infant out of jealousy, it's thoroughly gripping.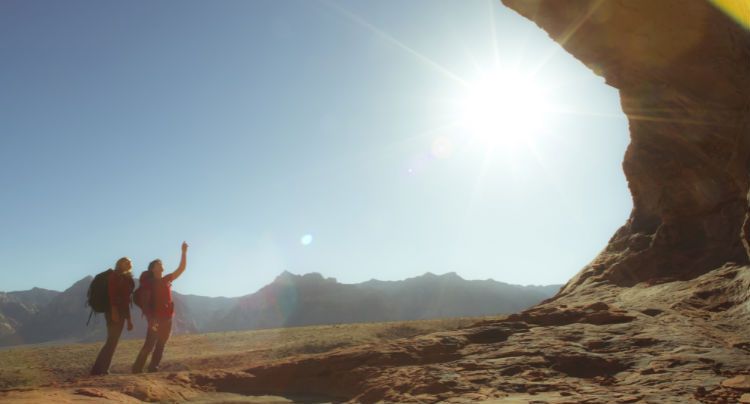 These damaged people are the "crazy" Mariel is running from (she admits to only visiting Muffett, who has assisted living in Idaho, maybe once a year), and Kopple runs alongside her, focused on washing their hands of the family's tragic history. The trouble is, to move forward you've got to learn from the past, and the dark roots of the Hemmingways feel neglected in Running From Crazy. When we yearn to get to the core of what haunted Margaux's soul so deeply, Kopple instead shows us an extended scene of Mariel and Bobby arguing like petulant children as they drive to a mountain in the middle of nowhere, get a flat tire, finally climb to the top of the ham-fistedly symbolic peak, and have a banal exchange about the species of a bird they see in the distance. Kopple's stubborn fixation with championing Mariel's healthy-living lifestyle causes her to neglect the bounty of interesting material that lies beneath. She's not running from crazy; she's running around the truth.
Running from Crazy trailer:
Running From Crazy Movie review