Roulette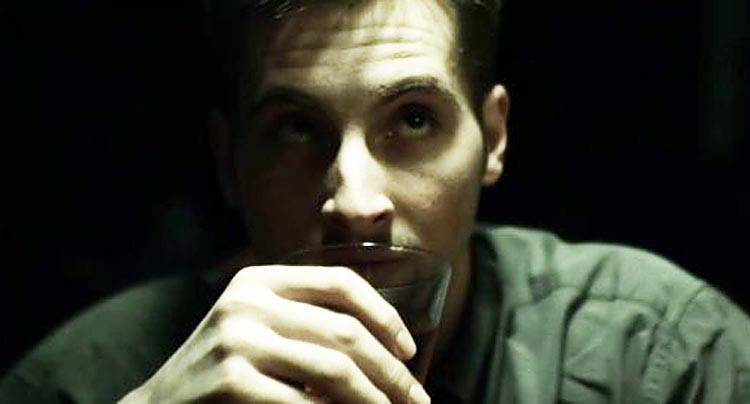 A clever independent film that delivers despite the limitations.
To say Roulette is dark film would be an understatement. The film holds nothing back as it shows the story of how three different individuals all arrive at the same place, rock bottom. Director Erik Kristopher Myers first began to create buzz with his script Smilers, but with studio's not willing to take a chance on the inexperienced director, he decided to take on a new project to develop and promote his abilities. Roulette came along and using independent financing he was able to get the project created on a shoe string budget. The production value suffers, but it does make the film feel very authentic and sincere. By segregating the movie into three separates character portions, he allows the film to move at a brisk pace while keeping important items connected around the idea of suicide and what drives humans towards these self destructive actions. Roulette is far from a perfect film, but given the circumstances it is a very impressive achievement.
Dean, Richard, and Sunshine meet at a group therapy sessions for people with a history of suicide attempts. As the group comes together to find the strength to resist, the three decide they might need a smaller group to find the strength to go through with it. Secluded at Dean's house the three bring out a bottle of booze and a gun and begin to question each other as to why they are there through a game of Russian Roulette.
Dean was fresh off a successful marriage proposal and recently had purchased a dream home when a mysterious disease because to impact all facets of his life. Richard is an unhappy corporate drone that has recently been passed over for a promotion. He turns to drinking to cope and it soon begins to destroy his work life and his relationship with his wife. Sunshine comes from an ultra-religious family that causes her to be questioning of her blossoming relationship with an artist. An unplanned pregnancy causes everything to quickly unravel as her personal beliefs become deeply conflicted. As the story of how there lives fell apart becomes more serious so does the game of Russian Roulette.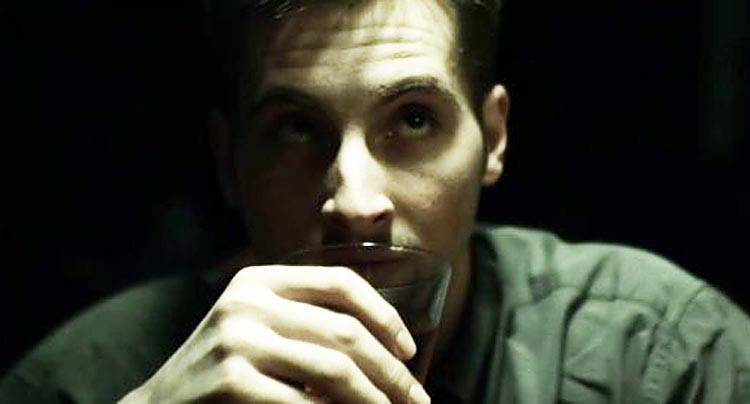 Roullete's takes three fairly straight forward predictable tales of depression and blends them together well, creating real connections with the characters while maintaining a mysterious overtone throughout. The pacing of the film is superb and really allows the director to tease the viewer with only pieces of the story to keep the suspense at a high level. The low production value is not over-whelming and for the most part it does not take away from the film experience. The acting is uneven, Mike Baldwin does a nice job as Dean, appearing to be the most assertive and in control of the three characters. But Will Haza and Ali Lukowski seem to struggle at times to transition properly. There characters emotional development seems jagged and as the scenes become more intense it becomes more prominent. Will Haza has a tough assignment as Richard is the loudest and most pathetic of the three characters. Ali Lukowski as Sunshine was probably my least favorite story-line, it felt too cliche and the conclusion to her story was extremely disturbing and could have been handled with a little more subtlety.
Roulette is a tough film. It is a great idea, well executed, but can be overwhelming at times. The constant feelings of depression and hard realities in this film make for an intense experience. It is easy to see why there is so much interest in Erik Kristopher Myers work, he clearly has a lot of talent as a director and storyteller. Roulette is a clever independent film that delivers despite the limitations.
Watch the trailer for Roulette:
Roulette Movie review