The Punk Singer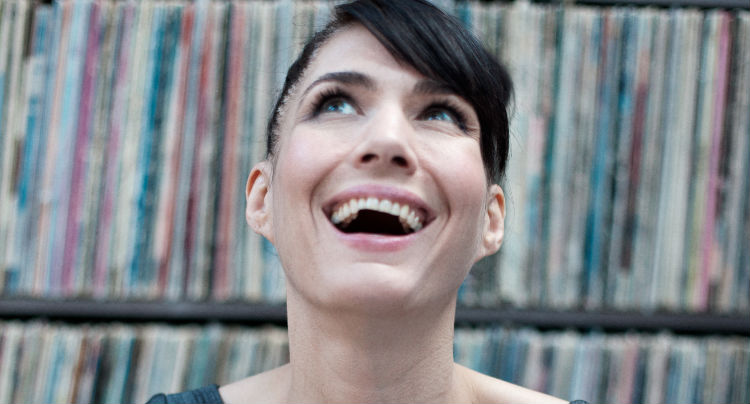 Bikini Kill frontwoman Kathleen Hanna's life and career are given a terrific, breathtakingly intimate tribute.
Throughout the '90s and into the early 2000's, Kathleen Hanna blazed a trail for young feminists everywhere, fronting the blistering punk band Bikini Kill and the dance-y electroclash band Le Tigre, and co-founding the riot grrrl movement. Her rousing music, unmistakable valley girl accent, striking good looks, and kick-ass attitude made her one of the most influential figures in punk and feminist culture for more than a decade. She was an unstoppable force of nature who beckoned with a roar for all girls to step up to the front at her concerts. Then, in 2005, she disappeared from the public eye without a peep. Sini Anderson, a close friend of Hanna's, made The Punk Singer as both an adoring retrospective of the punk hero's career and a revealing explanation as to why she left the music scene so abruptly.
Boasting an incredible bounty of archival material from Hanna's early days in Bikini Kill, pasting together punk zines, hanging out with Kurt Cobain, and doing band interviews on ratty couches, Anderson captures Hanna's ascent into rebel royalty with deep respect and adulation. Watching the raw, primal energy of a young Kathleen onstage, inciting raucous crowds with the word SLUT written on her stomach in permanent ink, contrasted with her soft-spoken, thoughtfully provocative early interviews, it's no wonder Hanna drew so many lost youths into her world, her philosophy.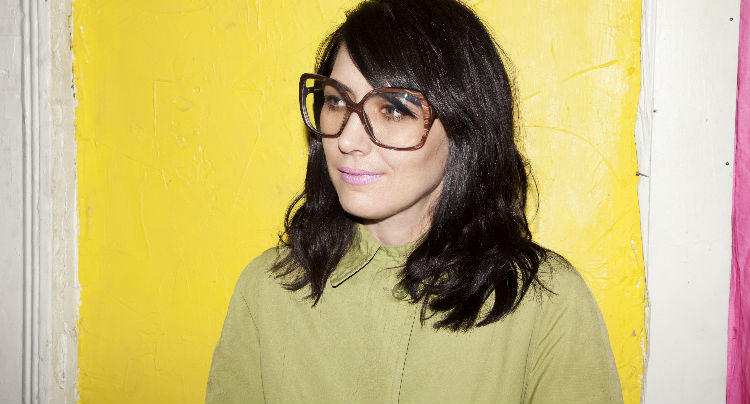 But the real power of the film comes in the third act, in which we're given the answers to a fan's question early in the film; "Why has she forsaken us? What did we do that was so bad?!" Turns out Hanna has Lyme disease, the effects of which she's been battling for years. She wasn't properly diagnosed until much later than she should have been, around 2011, and the worsening symptoms got so bad that they were virtually debilitating.
What's so marvelous about this portion of the film is that as Hanna divulges more and more details about the deteriorating state of her health, she's visibly uncomfortable, but keeps her chin courageously high. She's so exposed, so vulnerable, so naked, and yet, she keeps her chin high. I truly believe Anderson is the only filmmaker on earth who could elicit such inspiring and breathtaking candor from Hanna, due to the trust they've built as longtime friends.
Without a doubt, the heart of the film is Hanna's relationship with her husband, Adam Horowitz (Ad-Rock of the Beastie Boys.) Anderson chronicles the story of their meeting (again, supported by fantastic archival footage of the young lovebirds) and conveys just how deep their love goes. The way they uplift and encourage each other to be strong is truly heartwarming; Kathleen recalls sharing and easing Adam's nerves as he prepared to give his now-famous Woodstock speech at the 1999 VMA's.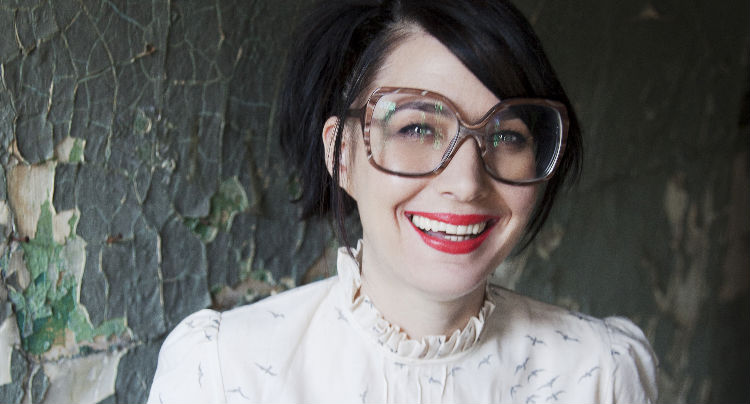 Adam returns her undying support with much love. In the most remarkable, moving clip in the film, he films Kathleen in their apartment in a moment when she's "at her worst", as the terrible symptoms of Lyme spike and wreak havoc on her body and mind, making her visibly distressed and panicked. With the footage she's saying, "Look at me. If I can get through this, so can you." It's at once overwhelmingly inspirational, an exhibition of true love, and a captured moment that's–quite simply–fucking real. So real it'll bring tears to your eyes.
Anderson is clearly in awe of her dear friend, as are her myriad fans. The film caps off with a 2010 tribute concert to Hanna, in which several bands cover her music and she plays a set with her new musical endeavor, Julie Ruin. Hanna is shining symbol of feminist activism, ungodly perseverance, and artistic originality, and The Punk Singer captures her life and career to this point terrifically. Though she's still afflicted with Lyme disease, Hanna's legacy continues to march on, and her intrepid bad-assery shows no signs of slowing.
The Punk Singer Movie review