Miss Lovely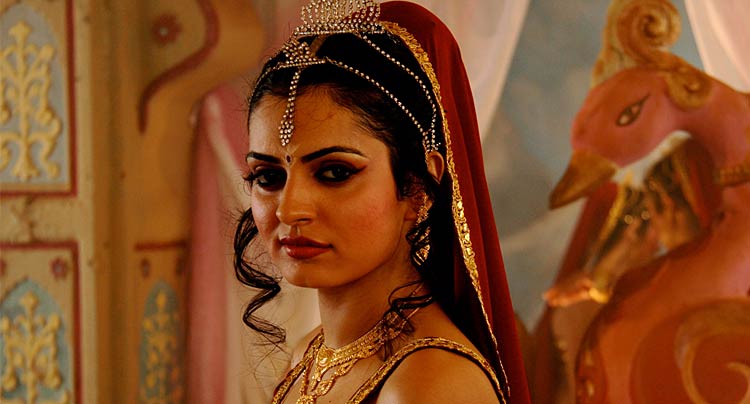 Ashim Ahluwalia's multi-layered State of India's Cinematic Affairs is bold, chameleonic and inevitably divisive.
At its debut at the 2012 Cannes Film Festival, Ashim Ahluwalia's chameleonic Miss Lovely was declared a new type of anti-Bollywood cinema aimed squarely at providing an antidote to the mass-produced, broadly-appealing entertainment that is such a lucrative and successful business in Indian popular culture. That Ahluwalia chose to do so by directly addressing the debased, cheaply produced "C-grade" subgenre of Hindi cinema – mired as it is with its unique cocktail of schlocky horror and soft porn of questionable taste – only served to raise the public estimation of artistic ambition for the project, and Cannes' Un Certain Regard audiences responded in suit at an intellectual level on which few expected the film would be registering. Two years down the track, Miss Lovely has picked up a excitable distributor (very excitable, if this Twitter account is anything to go by) and wide-release audiences can finally decide for themselves where they land on this bold, intriguing feature.
Shot in a pseudo-damaged, vintage film print style best compared to Quentin Tarantino's Grindhouse aesthetic, Miss Lovely opens on one such picture produced by brothers Vicky (Anil George) and Sonu (Nawazuddin Siddiqui) in late '80s Bombay. Splicing together low-fi horror stories with sloppily-directed sexual interstices, director Ahluwalia confronts his audience immediately with a disquieting contrast in the way the huge, predominantly-male audiences respond to the material in juxtaposition to how his present audience, watching Miss Lovely, might. As sleazy as the films are on an objective level, Vicky and Sonu represent opportunists giving the people what they want, with often hypnotic, frenzied reactions from the masses they are pleasing. With this simple demonstration of the base economic forces of supply and demand, Ahluwalia begins to tap into a kind of widely saturated, openly felt sexual repression within his culture whose darker pyschological impacts and impetuses prove his most exciting moral and intellectual area to plumb.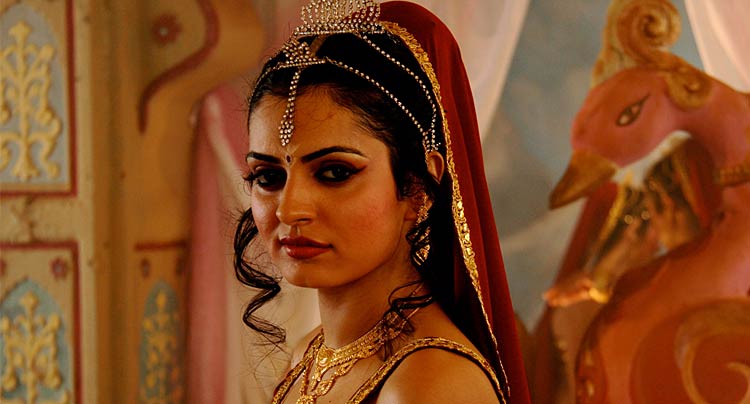 Things turn sour between the brothers and their distributors – higher ups within organised crime circles – when they try their hand at going direct to the multiplexes with their work. Growing increasingly disillusioned with the exploitative nature of his business, Sonu, the more reserved brother, begins to imagine a life where his work has a bit more artistic merit. Miss Lovely, to be his own, personal project, will be a 'truly romantic' love story, and his designs include for the shy, inexperienced, incorrupt beauty Pinky (Niharika Singh) to star. Sonu's intrigue turns expectantly and quickly to love for his muse, and Ahluwalia follows his protagonist right down the rabbit hole of repressed desire, then total lust, then a more dangerous obsession and unwavering resolve to redeem and salvage her from the plight of his brother's leering grip. Ahluwalia's formal presentation follows a similar trajectory, the tone changing constantly with Sonu's circumstances: it's at times C-grade sleaze, at others a dreamily lensed love story, then later still an absorbing thriller replete with pounding music and bodies and suspects and chases.
It's Miss Lovely's final turn and leap forward in time that is likely the cause of both the film's rapturous praise on the one hand, and criticism of a rather bleak, defeatist outlook on the part of its director on the other. Reuniting the brothers after a personal ordeal has enforced a schism between them, Ahluwalia truncates the story with a revelation about Pinky that necessitates a chaos at once abrupt, final, and hugely challenging for audiences to reconcile. It's a clear statement of amibition for his cinema to align with what I might loosely coin the 'pop-art' works of the best Hitchcock, Scorsese and P.T. Anderson: American entertainments that prove themselves, on repeated viewings, underlain with deeply serious social-cultural concerns. Whatever it is that Ahluwalia is trying to say – and Miss Lovely is certainly one to invite many interpretations – it is unequivocally no Bollywood song-and-dance. I daresay he might equate such a gloriously upbeat thing with saying nothing at all.
Miss Lovely Movie review