Me and You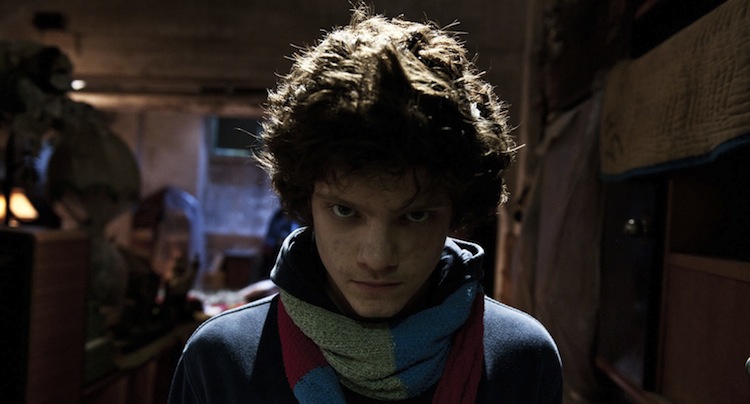 A subdued, smaller, lesser project from one of Italy's great filmmakers.
Italian filmmaker Bernardo Bertolucci hadn't made a film in about a decade before his latest movie Me and You screened out of competition at 2012 Cannes Film Festival; however, the new film is far more contained than the sweeping and at times controversial filmography of Bertolucci's past. Me and You, or Io e te in the original Italian, follows young adult Lorenzo (Jacopo Olmo Antionri, making his debut) a reclusive teenager who, unbeknownst to his mother, skips a scheduled school ski trip to spend time alone in his basement. While staying in the storage unit, Lorenzo's older half-sister Olivia comes by to grab a box of her belongings and find a place she can go through drug detox. After she discovers him in the basement, the two look after one another, developing a bond that they hadn't previously shared.
Despite its confined setting and limited cast, Me and You is largely engaging thanks to the troubled teen at its center. Lorenzo is brilliant and meticulous, carefully stocking his storage unit bedroom with snacks, an ant farm, and a power strip where he can charge electronics, or identifying the differences between an Indian or African chameleon to an indifferent pet storeowner. He also is confused and troubled, as shown by his film-starting trip to a psychiatrist, as well as a subsequent conversation with his mother where he proposes an icky hypothetical situation where she and him are the last remaining man and woman on Earth. Lorenzo's attempts to be responsible for himself while living unnoticed mere floors beneath his mother's apartment begin seeming misguided but ultimately become endearing.
Lorenzo's hope for solace from the world that irritates him is dashed by the dynamic appearance of Tea Falco as Olivia. Olivia is estranged from her father and half-brother, as the "bad" sibling whose misdeeds are hidden from her younger family. Her arrival shakes Lorenzo's perception of his own life and makes him confront harsh realities about his parents, not just the one he shares with his sister. Playing Olivia's manic disillusionment against Lorenzo's youthful frustrations puts a distinctive spin on odd couple pairings, and forces both characters into positions where they can play both caretaker and child.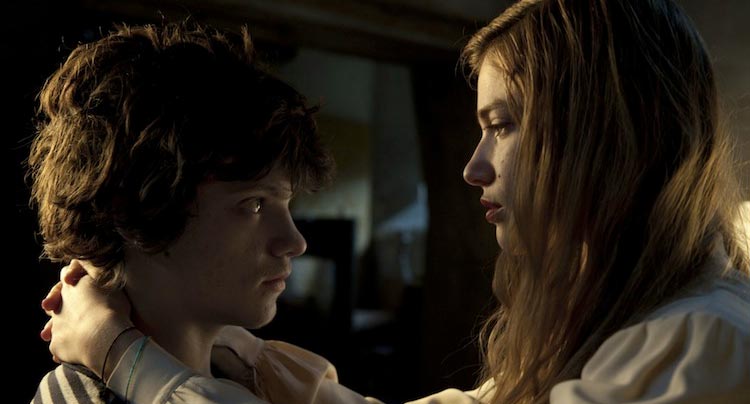 Based on a book from Italian novelist Niccolo Ammaniti, Me and You, marks Bernardo Bertolucci's first film since he was confined to a wheel chair. In the movie, he finds inventive techniques for illustrating the film's greater themes, including a couple running motifs involving animals trapped in cages; however, not all his experimentation in Me and You feels tonally similar to the rest of the film, particularly the sequences that involved color desaturation. Additionally, Bertolucci places an oddly a strong emphasis musical cues in which his protagonist listens devoutly to a collection of recognizable rock staples like Muse and Red Hot Chili Peppers, but these songs don't share nearly as many qualities as the film's 73-year-old director might seem to believe.
In Me and You, Bernardo Bertolucci hasn't made a film that stacks up against the highlights of his eclectic resume, but does create a decidedly intriguing small story. As Lorenzo, Jacopo Olmo Antionri's mess of hair and sharp stare make him ideal to play this type of loner. Falco is also striking as the world-weary Olivia. The Antiori-Falco pair are particularly watchable as a team, playing off one another with the uncomfortable familiarity of separated family members. And while the characters might feel slightly more like representations of their characteristics rather than truly authentic portrayals, the resulting story is a heartfelt and charming return of one of cinema's important voices.
Me and You Movie review