Let's Ruin it With Babies (SF Indiefest)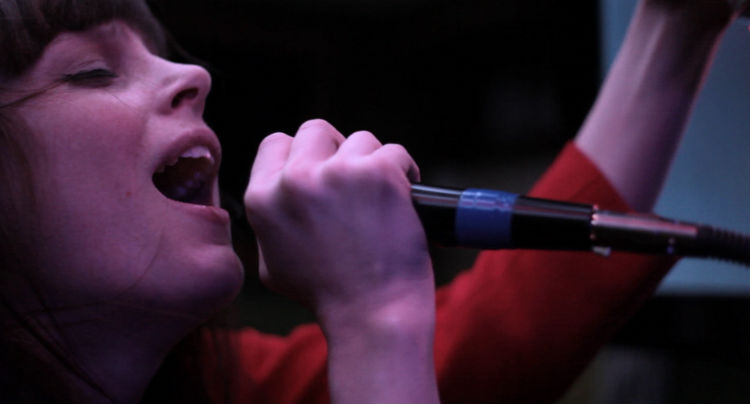 An über-cute road flick with real drama and savvy, hard-hitting humor.
Star Wars had the Millennium Falcon, Batman had the Batmobile, and The NeverEnding Story had Falcor. Cheeky road trip dramedy Let's Ruin it With Babies has the RVIP Lounge, a hulking, tricked-out RV equipped to host wild, mobile karaoke parties that everyone's invited to (at no cost). Its owners describe the roving fun-machine as "equal parts transportation and entertainment. Transportainment."
Said owners are Channing (Kestrin Pantera) and Chaz (Jonathan Grubb), a hip L.A. couple who, after reaching their goal on Kickstarter, are getting ready to unleash the RVIP on the party-hungry masses with a cross-country trip. They're living a kick-ass 21st century lifestyle: they host trendy parties in their beautiful home, they have awesome friends, and they've even landed an interview with NPR. But when Chaz announces to their awesome friends at one of their trendy parties that the couple are planning to bring a little one into the world, the typically chirpy Channing is seized with apprehension. Why ruin it with babies?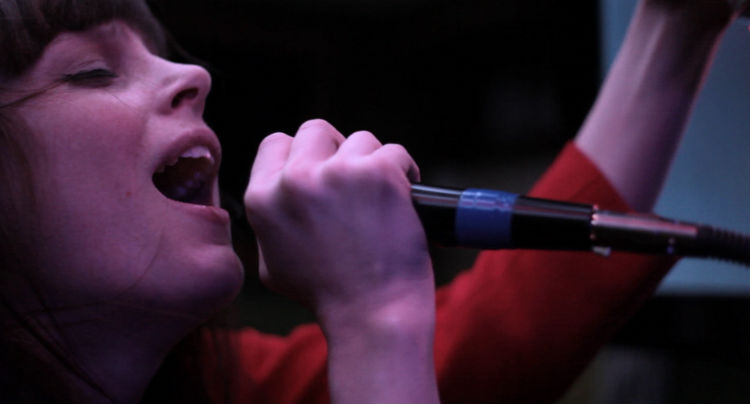 Pantera wrote and directed Let's Ruin it With Babies and based it closely on real experiences (the RVIP exists!), though the narrative and characters are fictional. Pantera's bubbly personality shines throughout, and though a handful of overly familiar plot devices occasionally sterilize its uniqueness, the film ultimately feels honest and authentic.
When Chaz lands a lucrative big-boy job in the city, he's forced to bail on the trip, and Channing does her damnedest to hide her disappointment, giving "Chazzy" a half-hearted congratulatory smooch. Even though it's a scene we've seen a million times, Pantera's dialog flows and evolves organically, and the acting is pitch-perfect, which makes them worthwhile. The interplay between Pantera and real-life husband Grubb is fantastic, and it would have been nice to see more of it. With Chaz staying home, Channing employs a few friends to join her, including her don't-care cool chick Bunnie (Eva Kim, hilarious), and Max (Sam Friedman, the film's DP).
The tour starts off great, with the crew plucking randoms off of the street and showing them the time of their lives, singing punchy unknown indie tunes and "America the Beautiful". (Licensing likely limited Pantera's soundtrack choices, but the absence of karaoke classics is cleverly worked around and doesn't detract from the experience.) As the RVIP rolls on, wave after wave of sticky situations begin to pile up and weigh heavy on Channing, including a torn-up fan belt, a run-in with a wacko mechanic, a sabotaged interview, and a hurtful phone argument with Chaz. (There's also a romantic subplot involving Max, but aside from some beautiful shots of the two doing yoga in front of a wheat field, it feels nonessential.) Caving under the pressure, Channing is forced to dig deep, assess her priorities and decide whether starting a family with Chaz is the best life choice for her.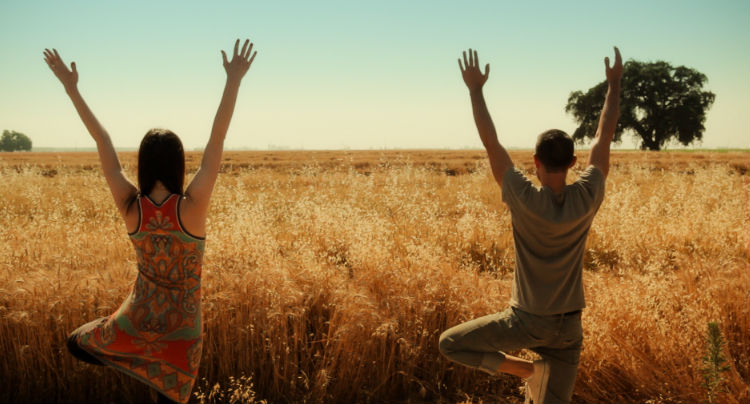 Plot-wise, every beat Let's Ruin it With Babies hits has been done to death in countless post-Apatow dramedies, but it's in the execution of these scenes–the cinematography, the acting, the editing–where the film sets itself apart. 30-somethings who've felt hesitancy while standing on the precipice of starting a family will likely relate to the film on a deeper level, but Pantera's such an endearing, magnetic heroine that her journey should appeal to anyone. Let's Ruin it With Babies is a charming, über-cute road flick with real drama and savvy, hard-hitting humor. A worthy watch.
Let's Ruin it With Babies (SF Indiefest) Movie review