Hell Baby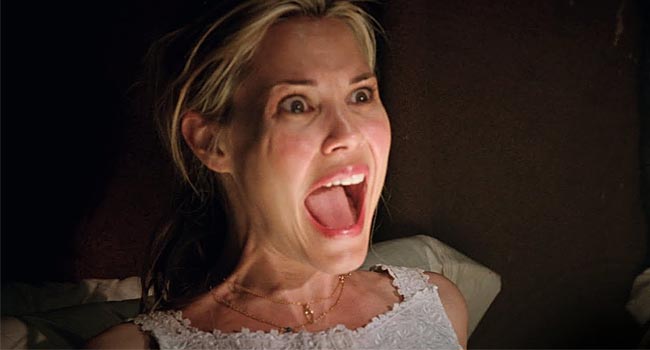 The results may be incredibly uneven but it's still funny enough to give a chance.
The incestuous nature of today's comedy scene can easily be shown with the cast of Hell Baby. The film is written and directed by Thomas Lennon and Robert Ben Garant, who were members of the comedy troupe The State with Michael Ian Black and David Wain, who both have bit parts in Hell Baby. Wain works on Childrens Hospital with Hell Baby co-stars Rob Huebel and Rob Corddry. Paul Scheer (whose own show NTSF:SD:SUV:: plays right after Childrens) and Keegan Michael Key have both guest starred on Childrens Hospital. Key has his own show Key and Peele which airs on Comedy Central, the same network that Lennon and Garant made Reno! 911 on. Leslie Bibb and Kumail Nanjiani have starred in Burning Love, a web series created by the Childrens Hospital team, and Riki Lindholme has frequented on podcasts with many of her co-stars.
It may be hard to wrap one's head around all the connections going on behind the scenes in Hell Baby, a film that feels as lightweight as the different podcasts almost everyone in the film has participated in. Garant and Lennon, who have made plenty of money writing major studio films like Night at the Museum, put this movie together independently on a small budget. The lack of funds ends up working in the film's favour, as it makes its flaws easier to forgive. Hell Baby comes across as a group of talented funny people haphazardly making a film together, and while the results may be incredibly uneven, it's still funny enough to give a chance.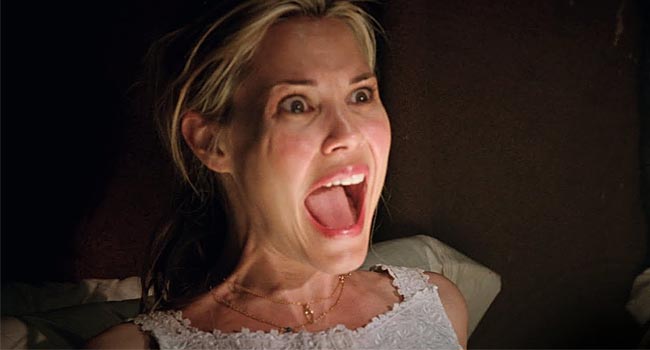 A happily married and expecting couple (Corddry and Bibb) move into their new house, a barely standing but large home in New Orleans that they hope to renovate and sell at a huge profit. It doesn't take long for them to find out from their neighbour (Key) that the house has a terrible past, and in no time Bibb has been possessed by some sort of evil force. At the same time, two priests from the Vatican (Garant and Lennon) come to investigate the haunted house, teaming up with two cops (Corddry and Huebel) who remain skeptical. The plot is mostly irrelevant, with its by the numbers take on the demonic possession film serving as a set up for the genre-related jokes or bizarre segues that happen throughout. The constant jump scares, which get to the point where a character screams "I am sick of being startled!", get a laugh every time, while a random running gag involving a sandwich shop falls flat.
But, as talented as the cast is, they can only make so much of the material work. When Hell Baby hits the mark, it can be fall-down funny, but the misses can be unbearable to watch. Lennon and Garant's Vatican priests mostly do boring improvisational bits in bad accents, with scenes of them going to strip clubs that show how jokes about priests doing unholy things haven't been funny or relevant in decades. Once Garant and Lennon's subplot merges with the demonic insanity going on with Corddry and Bibb, along with the introduction of Bibb's free-spirited sister (Lindhome), things reach a zany peak that bring plenty of laughs. Hell Baby, which is out now on VOD, is custom made for the format. Its low-rent qualities make it for suitable for TV viewing, and it's entirely possible that down the line the film might gain more fans through showings on TV (this is begging for a movie slot on Comedy Central). It's far from a consistent film, but Hell Baby could be an ideal way to get a few laughs while trying to kill time.
Hell Baby trailer
Hell Baby Movie review