Hank: 5 Years From the Brink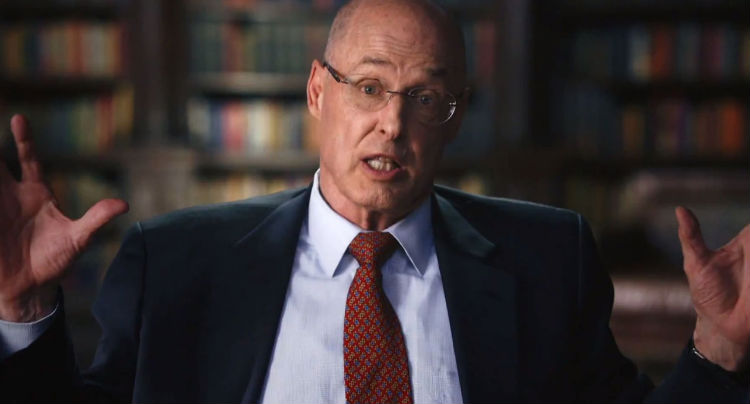 Paulson's play-by-play of the 2007-08 financial crisis is crystal clear, if largely unengaging.
A layman's guide to the ins and outs of the 2007-08 financial crisis, Hank: 5 Years From the Brink does a good job of clearing things up for the uninformed, but doesn't offer much else. Academy Award-nominated director Joe Berlinger sits Hank Paulson, the former chief executive of Goldman Sachs and eventual U.S. Treasury Secretary, in a chair and asks him to walk us through the events that led to the disastrous financial meltdown. Paulson's play-by-play is crystal clear and easily digestible, but his is the only voice we hear, and the film would be more compelling had Berlinger interviewed one of Paulson's detractors, of which he has many.
Paulson is one of three men–the other two being Federal Reserve chairman Timothy Geithner and Fed Chairman Ben Bernanke–who, through Wall Street bailouts and the Troubled Asset Relief Program, attempted to save the economy from implosion. Though it's arguable that the three did, actually, avert complete economic collapse (an argument the film makes strongly), it led to a lesser of two evils that was nonetheless unacceptable to the nation, especially those on Main Street who lost their homes due to the real estate crisis. Paulson has garnered mass hostility in the wake of the events, with many media outlets, political cartoonists, and political activists placing much of the blame on his shoulders.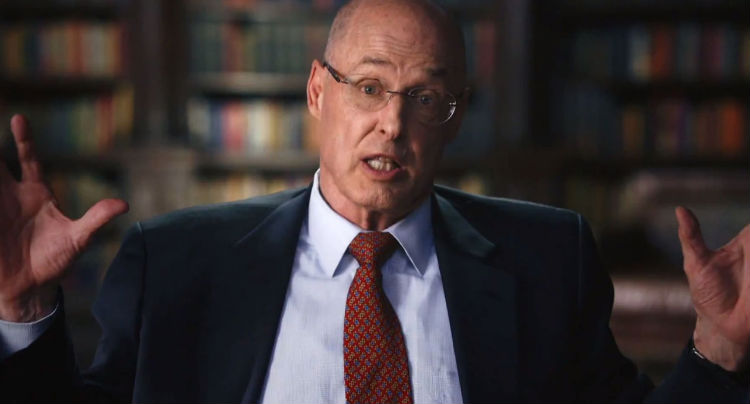 It's easy to understand how Paulson earned his spots at Goldman Sachs and in government. He's the quintessential broad-shouldered CEO; he wears big suits, speaks in a gruff, authoritative voice, is readily aware of his strengths and weaknesses as a leader, and has a gift for breaking down complex ideas into simple terms. He deconstructs the moving parts behind the crisis, like subprime lending, TARP, illiquid assets, and the banking industry, educating those with little comprehension of what actually went wrong (like me). Berlinger uses archival news footage to bolster Paulson's explanations in the Errol Morris-style interviews.
In addition to being a historical document of the crisis, the film is also a humanizing character portrait, albeit a mildly interesting one at best. Paulson recalls his rise from being a normal, immature young man (he threw a paper airplane at a symphony conductor once) to holding one of the most thankless positions in all of government. During a high-stakes meeting, Paulson remembers being under so much stress that he suffered a "case of the dry heaves", as he calls it. It's in these moments of recollection where Paulson loosens up, laughs a bit, and feels almost avuncular in complexion. It's also fascinating to learn that Paulson claims to be vehemently opposed to government bailouts and hates that high-ranking bankers used the money to give themselves large bonuses.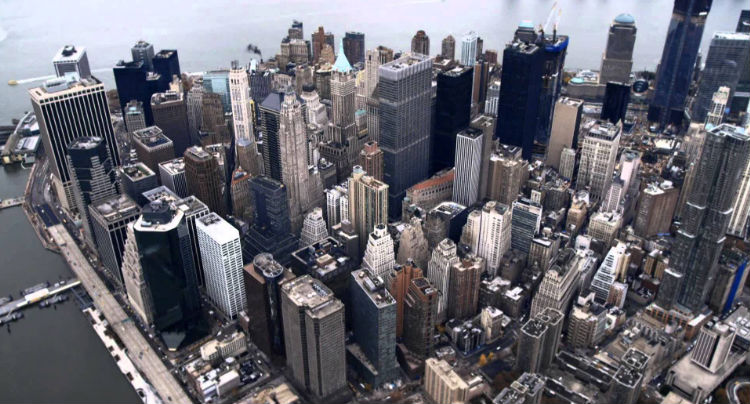 To get him through his most stressful episodes was his wife Wendy, who would take him on relaxing bike rides (one time he crashed because his mind was so preoccupied with work) and read him bible verses over the phone when he became overwhelmed at work. She's the only other person interviewed in the doc, and provides refreshing emotional insight into this period of her husband's life, insight Hank is often too rigid to convey.
Berlinger's portrayal of Paulson feels too sympathetic, as he avoids delving into just how much resentment Paulson received from his opponents. For example, some called for further investigation into the ethics of his AIG bailout plan, as there was a possible conflict of interest, considering Goldman Sachs benefitted from the bailout somewhere in the area of $13 billion. He's been blasted by economic columnists, Occupy activists, and Jon Stewart, and providing more than a glancing view of the crisis from the perspective of his opponents would have made for a richer, more encompassing, and possibly more engaging film.
Hank: 5 Years From the Brink trailer
Hank: 5 Years From the Brink Movie review