Finding Vivian Maier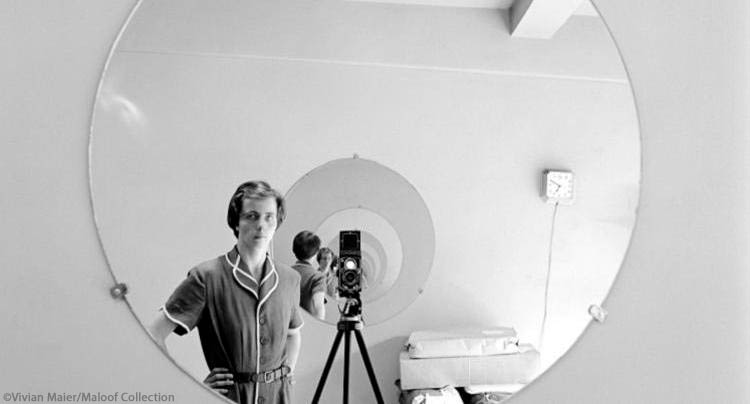 May not be an overly memorable experience, but it's a perfectly serviceable piece of convention.
In 2007, John Maloof bought a box of old negatives at an auction while researching for a book. When the photos turned out to be irrelevant to his research, he put the box of negatives away for several years before returning to them. Once he took a closer look, Maloof realized he was sitting on a treasure trove of undiscovered street photography. After posting scans of a few negatives online, interest in the photos exploded, but Maloof had no idea how to find the previous owner of the box. He only had a name to go by, Vivian Maier, which turned up little to no information. In fact, Maier died in 2009, shortly after her work was discovered.
Maloof and co-director Charlie Siskel use this as the starting point of their documentary, as they try to find out who exactly Maier was. Her photography, filled with gorgeously composed and elegant pictures of people walking the streets, speaks for itself. The first of many revelations in the film begin when Maloof finds out Maier worked as a nanny. Maier's negatives (over 100,000 of them) were presumably never seen by anyone else, and there are no signs of her pursuing a career in photography. These answers naturally led to more questions for Maloof, now the rights holder to Maier's work, and his quest to know about Maier turns into an obsession.
Finding Vivian Maier is an interesting documentary, even if it does feel like an extended newsmagazine segment. Siskel, a producer of documentaries including some of Michael Moore's work, uses his experience to help Maloof craft a narrative around his research. Maloof's direct involvement sometimes makes the film reek of self-promotion. A key moment, where a letter from Maier expressing her desire to develop some of her work is discovered, comes across as a relief for Maloof more than anything. It's as if the letter absolves him of feeling guilty for profiting off of a dead person's private collection, and eventually admits this himself.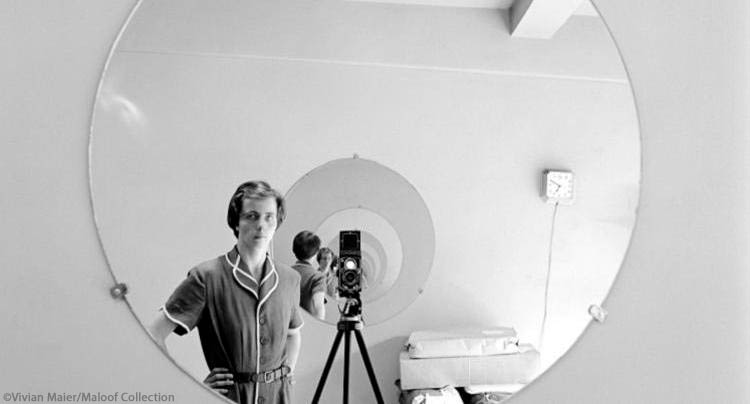 Information about Maier, mostly related through interviews with her former employers, is scarce but gives off the image of an eccentric. She was a hoarder with no real friends to speak of, adopted a suspicious French accent (she was born in New York, but regularly visited her family's small hometown in France), and spent much of her time taking photos of pedestrians. Maloof and Siskel thankfully approach Maier with curiosity instead of portraying her as a tragically undiscovered genius. There are no clear-cut statements here because there's no way to hear from Maier herself. Maloof has enough self-awareness not to make any conclusions, and even shows some of his interview subjects pointing out that Maier would have hated what he was doing.
What Finding Vivian Maier amounts to is an interesting curiosity. The topic may not be the most appealing (at least when you consider it with, say, the music of Rodriguez in Searching for Sugar Man) but Maloof and Siskel weave their information together with the charm of a laid-back mystery. While some of Maloof's involvement (including his whining about how museums won't recognize Maier's work) is a bit bothersome, the narrative drive helps push these issues to the side. Finding Vivian Maier may not be an overly memorable experience, but it's a perfectly serviceable piece of convention.
Finding Vivian Maier trailer
Finding Vivian Maier Movie review