Filth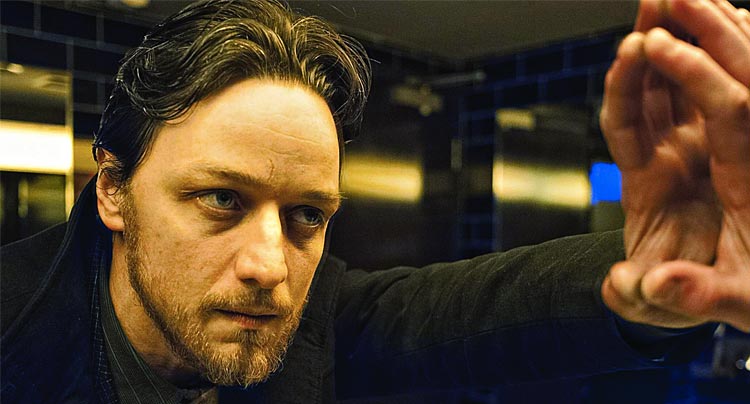 McAvoy shines among the rubbish, but it's not enough to pull the movie from the trash.
Watching Filth, I noticed a few things. One, I felt increasingly as the film progressed that a good long shower was in my immediate future, and two, that those cunning crystal blue eyes of James McAvoy serve the same purpose in all his films. To absolutely mesmerize. While it's more often to steal the hearts of females everywhere, in Filth, those eyes hypnotize all, hiding the evil of a man intent on getting what he wants.
From the same crusty mind who brought the world the novel Trainspotting, Irvine Welsh, comes Filth, adapted for the screen and directed by Jon Baird. McAvoy plays Bruce Robertson, a detective with his eye on a promotion to Detective Inspector. When a juicy murder comes up, he's assigned the lead on the case. In order to assure his lead on the promotion, Robertson starts to attack his competition with coy tricks to drive them mad, expose their secrets and generally make himself look better. The depths of his malice know no bounds and Bruce is driven by the belief that this promotion will bring his broken family back together, since his wife left with their daughter. Even his one and only friendship, with Bladesey (Eddie Marsan) a meek man from Bruce's masonic lodge, is one of undeserved manipulation and bullying.
Bi-polar and maintaining a pretty heavy drug addiction throughout, Bruce's focus on messing with the lives of his co-workers begins to deter from his investigation and as things begin to unravel for him the story leads to a twist ending where he is faced with an even more unsettling truth about himself.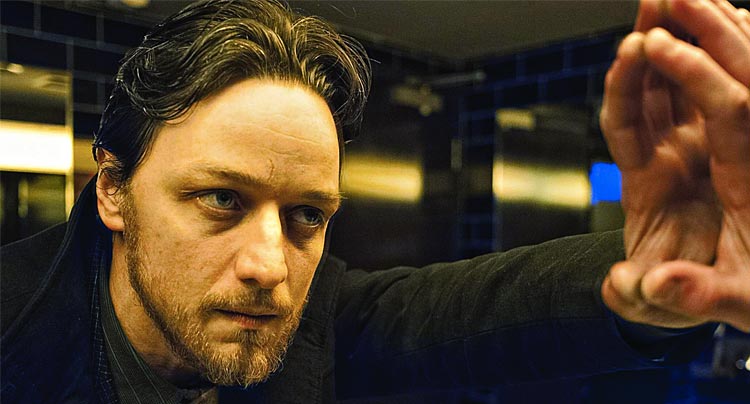 Currently available to stream VOD, I highly recommend using subtitles when watching Filth. The Scottish accents are pretty stinkin' heavy, not to mention their expressions aren't ones Americans are likely to be familiar with. McAvoy does an excellent job with the role–a truly hideous but engaging persona to watch. His complete lack of a moral compass makes him interesting, but ultimately the shift in plot at the tail end of the film attempt to give him a humanity that just doesn't seem deserved. A sub-plot involving a woman (Downton Abbey's Joanne Froggatt) whose husband's life Bruce is unable to save–in the one time in the film he acts like a cop–is too intermittent to make us care for him. And the film's ending, while somewhat unexpected, leaves no real satisfaction.
But that seems to be Welsh's intent (if indeed the film follows the novel). Baird's film deserves some distinction for its gritty cartoonish (and indeed there are actual cartoons in the film) visuals, and watching McAvoy wreak havoc is certainly entertaining, but it's not likely to make the same splash Trainspotting made. The dark humor is too dark at points, while abandoned altogether at others, and the revelations aren't enough to explain things satisfactorily.
McAvoy pulls his weight, but it's not enough to push this filth to the top of the trash heap.
Filth Movie review