Big Bad Wolves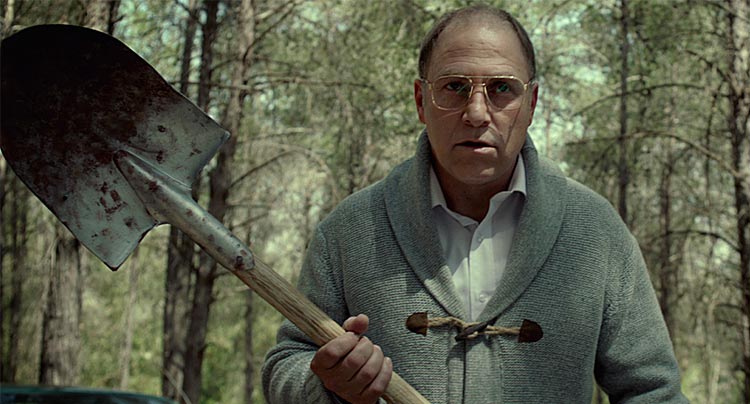 As a moralistic thriller about vengeance, the film brings nothing new to the table.
If you've heard of Big Bad Wolves, it's could be because of Quentin Tarantino. Late last year he declared Big Bad Wolves to be the best film of 2013. It really doesn't come as a surprise that Tarantino is wrong, but it's easy to see why he is so taken with the film. Heavily inspired by exploitation and grindhouse films, Big Bad Wolves is certainly more polished and stylistically impressive than its influences, but story-wise it's a carbon copy. As a moralistic thriller about vengeance, Big Bad Wolves brings nothing new to the table.
Policeman Miki (Lior Ashkenazi) is first seen ordering two thugs to beat up Dror (Rotem Keinan), a meek high school teacher who Miki insists is responsible for the brutal murders of young girls. Someone secretly films Miki and his goons beating up Dror, and when the video gets online Miki's boss suspends him while implying that he's free to investigate Dror however he pleases. Miki's surveillance of Dror is soon interrupted though by Gidi (Tzahi Grad), the father of one of the victims. He knocks both of them out, taking them to a secluded cabin where he's set up a torture chamber in the basement for Dror. Gidi wants to know where his daughter's severed head is buried, and after Miki accepts his offer to "be an accomplice" they start brutally torturing Dror.
A more concise description of the film would be that it's Paul Dano's subplot from Prisoners stretched out to feature length, but at least that film tried to treat its characters as humans. Directors Aharon Keshales and Navot Papushado make their point clear early on in a sequence cross cutting between its three central characters. The editing implies that they're equally monstrous, but it also resolves the film's central mystery before things get started. Not that it was a tough mystery to solve, as every story element of Big Bad Wolves is all too familiar. So it doesn't come as a big surprise when Miki begins to show hesitations about torturing Dror, nor does it come as a shock when other people start poking around Gidi's place.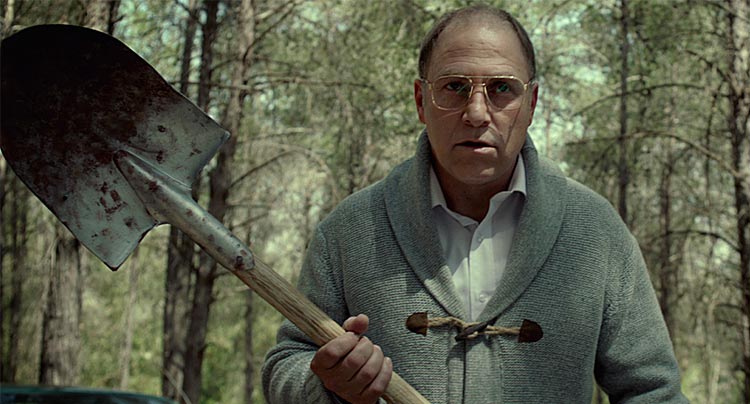 That's only a few of the many clichéd and rote elements at play in the film. It's disappointing, since Keshales and Papushado have plenty of style to spare. The opening sequence perfectly sets the mood, with a dreamlike look that plays up on the film's fairy tale qualities. Unfortunately the aggressive sound mix and overbearing score don't match the polished style of the cinematography, but even at the film's more dull points there's always something going on visually that's worth watching.
Big Bad Wolves tries to raise questions about the use of torture and vengeance, but these are questions that have been explored before in far better films. The film's effectiveness might have worked better if the whole thing wasn't wrapped inside such a derivative structure. Big Bad Wolves isn't the first film to point out the ineffectiveness of eye for an eye justice, and it definitely won't be the last. Let's just hope that whoever does it next will try to make it feel refreshing again.
Big Bad Wolves trailer
Big Bad Wolves Movie review