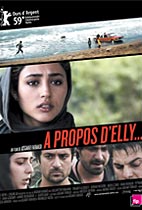 About Elly
For nearly 2 hours Farhadi has us mesmerized, captivated, our eyes glued to the screen while he works his unmistakable brand of magic.
Anyone who is a fan of Oscar winning A Separation, and the work of Iranian director Asghar Farhadi will want to see About Elly. It is a masterclass in both storytelling and film making. Farhadi is a multi-award winning director and not without reason; one of those reasons is his brilliance in the art of deception and illusion. He has the gift of deceiving us into believing we are watching a simple slice of Iranian life but all the while he is planting seeds that will grow and eventually come to maturity and fruition in the most unexpected and enlightened of ways.
About Elly, superficially at least, is a story about a group of 30 something middle class Iranians, who together with their children take a 3 day break from life in Tehran to travel north up to the Caspian Sea for some sun, fun and relaxation. Unbeknown to the main group trip organizer, Sepideh (Golshifteh Farahani) has been playing matchmaker. She plans on introducing her daughters apparently singleton teacher Elly (Taraneh Alidoosti) a stranger to the main group, to the recently divorced Ahmad (Shahab Hosseini).
What is striking from the opening scenes is the tremendous unity and strength within the group which cannot be shaken even when they are informed the accommodation is double booked. Trip organizer Sepideh resolves the issue by gaining the sympathy of to the site owners with a little white lie, explaining that Elly and Ahmad are newlyweds and the group are then offered alternative arrangements.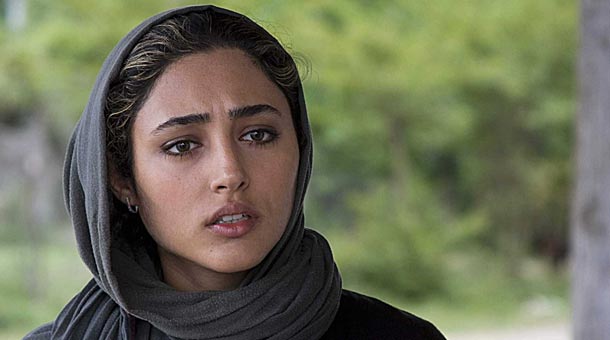 Spirits are high and the friends democratically vote to accept the offer of the apartment and then decide amongst themselves who will be responsible for cleaning as the new apartment is unkempt and in desperate need of a clean. This setback is only a minor inconvenience and serves to increase the togetherness and harmony of the group. The togetherness of the group is further strengthened with the sharing of the main meal and participation of all in an after dinner game of Charades.
The apparent harmony is short lived when the very next morning an unforeseen incident sets about a dynamic that will tear the tranquility and cohesion of the group apart. What has on the surface appeared to be a straightforward even simple tale of a group of friends on a short holiday quickly evolves into a tale of mystery, tragedy, conspiracy, hope and despair now set against a backdrop of the higher and more culturally important issues of morality and honor.
For anyone not too familiar with Iran and its culture, outside of TV newsreels, like myself, About Elly will challenge any assumptions you may have about life in a modern theocratic Iran. Yes, there is a deep regard for spiritual life and the clear divide between men and women remains. There are a couple of powerful examples within the film which highlight this same point. The first is when Sepideh risks her own life by diving into the sea in full dress including hijab. It is noticeable the young boy removes his tee shirt to go bared top without a second glance. The second is when the group are debating and judging the good name of Elly within the context of morality and honor. There clearly is more than a hint of a suggestion that it is perhaps better for a woman to be dead than suffer dishonor.
At the same time, Farhadi gives us more than enough glimpses that the times are a changing for at least some middle class women. The very democratic nature of the group. Women challenging their husband's decisions, making decisions not solely on the basis of child rearing and domesticity. Within this liberal group there is no call to prayer 5 times daily making religion less suffocating and embracing.
With numerous awards and nominations behind it, About Elly deserves to be given consideration and attention by all serious fans of World Cinema. For nearly 2 hours Farhadi has us mesmerized, captivated, our eyes glued to the screen while he works his unmistakable brand of magic. If you only watch one more film this year make it About Elly, it truly is a cinematic experience to savior.