A Picture of You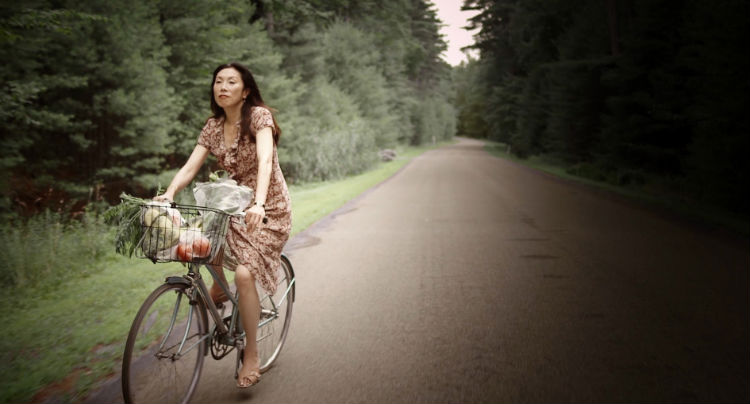 A sharp, mischievous family drama with an ending that will stick with you for days.
A Picture of You is a sharp, mischievous family drama from filmmaker J.P. Chan, who wrote, directed, and produced his genre-less feature debut, which opens on June 20th at AMC Loews Village 7 in New York City. While the film's title screams warm nostalgia, Chan avoids channeling the familiar sentimentality that makes indies with similar themes too cloying, telling a more understated, refined story of a tense sibling rivalry and shared regret and reflection. The film also has a few tricks up its sleeve, which add a welcome punch of surprise and mystery to the mix.
Estranged siblings Kyle (Andrew Pang) and Jen (Jo Mei), following the death of their mother (Jodi Long), travel to their childhood home in rural Pennsylvania to sort through her things and pack them into cardboard boxes. Being in the presence of his fussy, self-absorbed sister is a constant strain for Kyle, whose irritability level is perpetually on high. Neither of them seem to be emotionally equipped to process their mother's passing, with Jen too directionless and Kyle too lost in denial. The friction between them is non-stop, as they bicker over little things like Jen wasting tape by double-sealing boxes.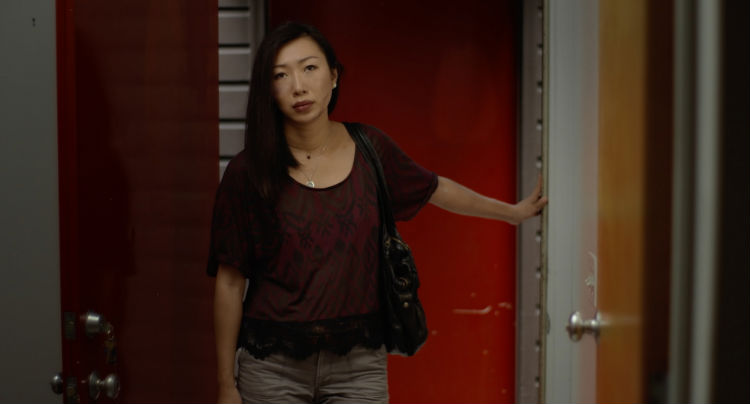 The potential for overwrought, syrupy moments of melodrama is endless, but Chan's writing is more savvy than that, giving his actors room to use their faces and body movements to convey their states of mind as they move through their mother's former habitat. Pang and Mei, like their director, exercise restraint in their performances, together creating a pressurized ebb-and-flow dynamic as opposed to a brother-sister bitch-fest.
The film is funny, with moments of levity carefully placed throughout. The characters are bursting with attitude, dropping F-bombs and "holy fucking shits" liberally. When supporting characters arrive in the form of Jen's best friend Mika (Teyonah Parris) and boyfriend Doug (Lucas Dixon), the comic factor is bolstered. Dixon in particular is hilarious in a scene involving Doug asking Kyle for his sister's hand in marriage at a terribly awkward time. An oddly romantic outdoors weed and make-out rendezvous between Kyle and Mika provides good fun, as it shows a relaxed side of Kyle that rounds out his character.
While going through his mom's computer, Kyle finds scandalous pictures that rattle he and Jen's perception of her forever. The revelation also rattles any preconceived notions about the film wandering down a familiar path, adding a measure of mystery to the story as Kyle and Jen investigate the origins of the pictures. The photos are ostensibly dreadful—nightmarish even—but as we learn more, the film becomes richer, more layered and textured. Kyle is forced to accept that life isn't as cut and dry as he'd like it to be, and Jen learns to ground herself in her pursuit of the truth. The moral and emotional complexity of Kyle and Jen's inner struggles is the film's strength.
Instead of the dusty, golden aesthetic typically paired with indie nostalgia films, Chan's approach is crisp and sleek, showing off the clean, modern lines of the house and capturing the yellow melancholy of the leafy surroundings. When we finally learn the whole truth about the mother, it takes some time to digest; it's an unconventional twist that caps off the film in a pleasantly unexpected fashion that will stick with you for days.
 A Picture of You trailer
A Picture of You Movie review