Way Too Indiecast 53: 'The Witch,' Pre-Code Hollywood With Elliot Lavine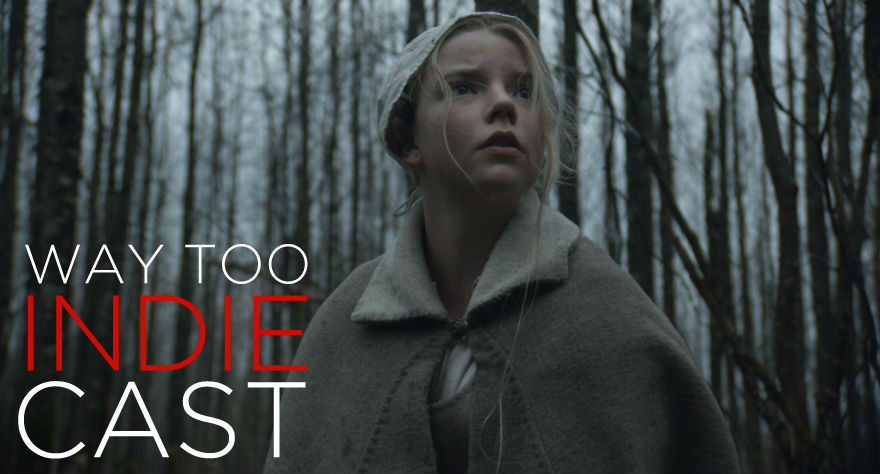 Podcast: Play in new window | Download
It's podcast week here at Way Too Indie as we have not one, not two, but THREE episodes of the Way Too Indiecast for your listening pleasure between now and Friday! With too many special guests to handle this week, we were forced to split them up into a trilogy of movie-talk goodness. From indie up-and-comers to festival programmers to Australian A-list actors (get me, bub?), we've got so many amazing interviews from across the entire movie spectrum for you in the coming days that you'd do yourself a disservice to not tune in to your favorite movie podcast EVER!
For today's show, Bernard is joined by WTI's own Ananda Dillon to review period-horror breakout The Witch, and we'll also hear from director Robert Eggers to cap off the conversation. Closing out the show is longtime San Francisco movie-series programmer and organizer Elliot Lavine, whose new series "Hollywood Before the Code: SEX! CRIME!! HORROR!!!" is playing for six consecutive Wednesdays at the Castro Theater starting tomorrow night. It's an insightful, unapologetic, entertaining conversation with one of the most knowledgeable, charismatic programmers in the country and it's one true cinephiles won't want to miss.
Be sure to come back tomorrow night for our interview with the folks behind the new film Eddie the Eagle, out in theaters this Friday. We'll be chatting it up with director Dexter Fletcher, star Taron Egerton (Kingsman: The Secret Service) and his dashing co-star, the one and only Hugh Jackman! See you then!
Topics
The Witch (7:34)
Elliot Lavine (36:30)
Articles Referenced
Subscribe to the Way Too Indiecast