Way Too Indiecast 11: ND/NF, Ideal Movie-Watching Environments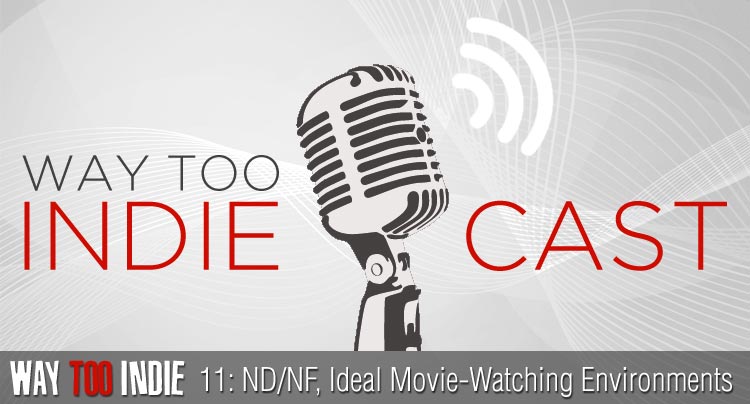 Podcast: Play in new window | Download
On this week's episode of the Way Too Indiecast, Bernard is joined by Zach and Aaron to talk about this week's New Directors/New Films festival in NYC, some noteworthy movies they've seen recently, and what blockbusters they're most excited for on the horizon. Plus, the boys share their ideas of the ideal movie-watching environment. Afternoon or night time? Theater or home? Center or aisle seat? All this and more on this bi-coastal edition of the Way Too Indiecast.
Topics
ND/NF Coverage (1:55)
Recent Gems (13:30)
Anticipated Mainstream (27:05)
Ideal Watching Environments (33:10)
WTI Articles Referenced in the Podcast
Subscribe to the Way Too Indiecast
and don't forget to leave us a rating and quick review!