Weekly Top 10 Indie Tracks Streaming on Spotify: Arctic Monkeys, Haim, Arcade Fire & more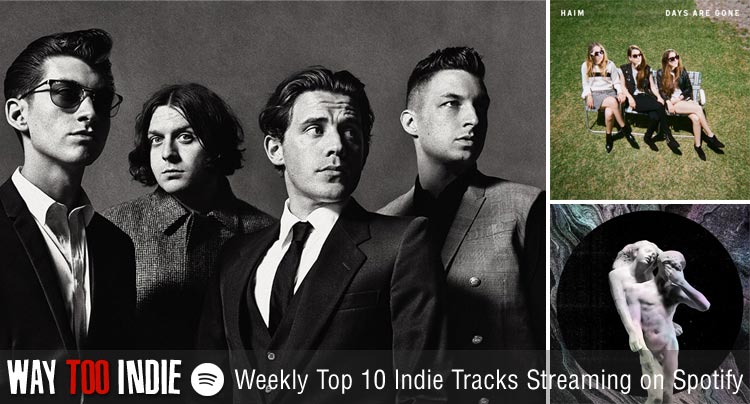 Each week we bring you the current Top 10 indie tracks streaming on Spotify to help you create the perfect workweek playlist.
Arctic Monkeys have held onto the top spot for the past 4 weeks…wonder who will eventually take over their coveted spot? "The Wire" has swapped spots with "Reflektor" while the rest of our Top 10 appears to be about the same with the exception of The 1975's "Girls" breaking in at #7, "R U Mine" & "My Number" both dropping 2 spots and "Falling" breaks into the #10 spot.
Weekly Top 10 Indie Tracks Streaming on Spotify
Megan's top pick for the week:
"Chocolate" – The 1975 (The 1975)