Watch: Trailer for Ridley Scott's 'Exodus: Gods and Kings'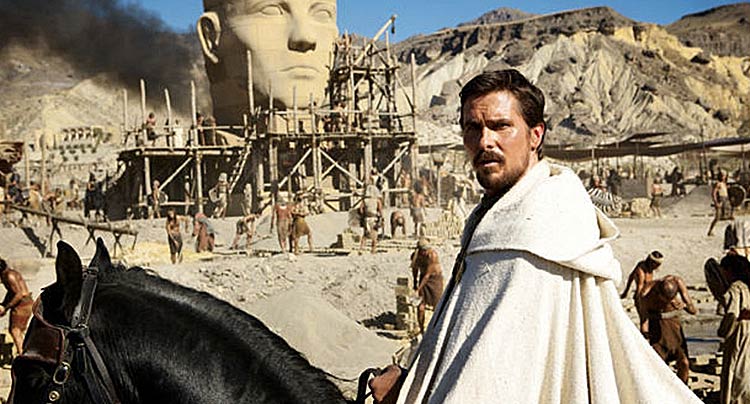 Christian Bale's Moses calls down a world of hurt for Joel Edgerton's Rhamses in the freshly released trailer for Ridley Scott's new biblical epic Exodus: Gods and Kings.With plenty of graphic effect, the plagues have never looked so threatening and we're treated to previews of hail, blood red rivers, and even the parting of the Red Sea itself.
The trailer focuses on Moses and Rhamses, but we got a glimpse of Sigourney Weaver as Tuya, Rhamses mother, with plenty of Egyptian eyeliner. The film also stars Aaron Paul, Ben Kingsley, John Turturro, and Indira Varma.
We're excited to see Scott back in his comfortable domain of historical drama, sword-and-sandal being one he's especially good at. As long as the film stays on the Gladiator end of the spectrum and less of the Kingdom of Heaven side, we anticipate a thoroughly enjoyable and larger than life experience.
The film comes out December 12th of this year.