Watch: Trailer for Angelina Jolie's Oscar Bait 'Unbroken'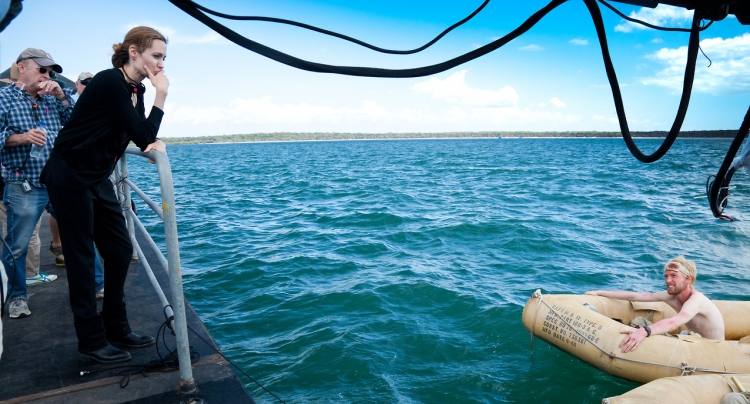 Angelina Jolie launches herself into the Oscar race with her latest directorial entree Unbroken. As if perfecting Disney villainess status wasn't impressive enough, Angie's efforts behind the camera have been wholly ambitious as she continuously tackles stories of war and inhumane situations.
Unlike her first directorial project, In the Land of Blood and Honey, which was a smaller-scaled war drama set in the Bosnian War, Unbroken is the true story of Olympian runner Louis Zamperini (Jack O'Connell), who was taken prisoner by Japanese forces during World War II. The drama was co-written by the Coen Brothers and co-stars Domhnall Gleeson and Garrett Hedlund. With a Christmas Day release, the film is ripe for hanky-grabbing and Oscar-nabbing.