WATCH: 'Stonewall', The Single Most Important Event in the LGBT Rights Movement Gets a Movie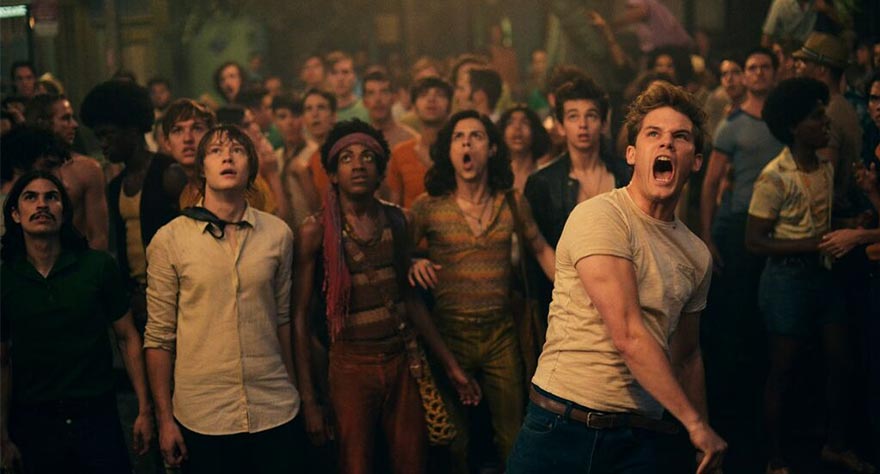 As the LGBT rights movement continues to make huge strides in America, it feels like a fitting time to start to look back at the many battles fought by this ostracized and abused group of people. One such historical turning point is the Stonewall riots of 1969 in New York City, the violence and passion of which inspired the greater LGBT community to rally and get organized in their efforts for equality and safety.
Now we have a stirring first trailer for Roland Emmerich's Stonewall, a film following a fictional young gay man, played by Jeremy Irvine, forced to flee his home when his sexual orientation proves too much for his friends and family, who ends up on the streets of Greenwich Village, NYC. He befriends a group of people made up of young gays, lesbians, and drag queens who introduce him to the Stonewall Inn, a gay-friendly mafia-run club and safe-haven. But eventually even their safe space starts to be regularly raided by the NYPD, who harass the people there. The historical consequence to this constant persecution was an eruption of rage in the form of two days of riots and a kick-off of the modern LGBT movement.
Though not the first film version of this important historical event, it certainly feels like the man who gave us Independence Day, Stargate, and The Patriot is a seasoned pro at igniting pride, and this two-minute trailer is plenty inspiring. The film also stars Jonathan Rhys Meyers, Joey King, and Ron Perlman and will be released in theaters September 25.