WATCH: Eddie Redmayne Goes For Back-to-Back Oscars in 'The Danish Girl'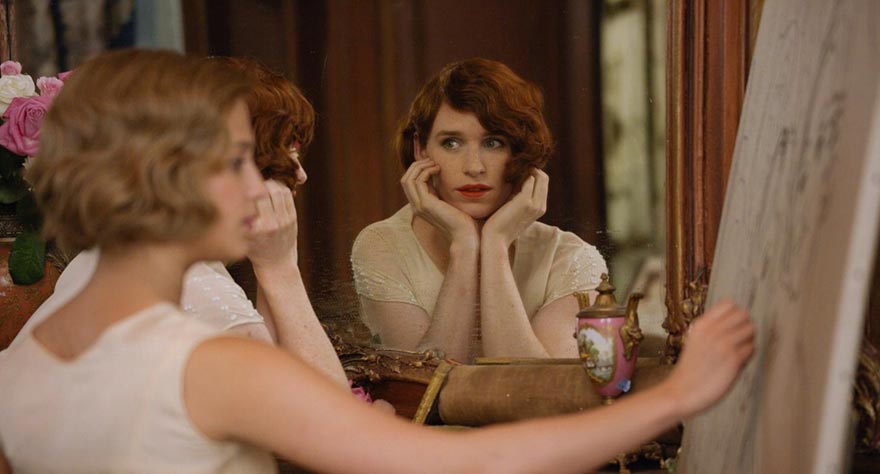 At this time last year, The Theory of Everything was a week away from its debut at the Toronto International Film Festival, and its star, Eddie Redmayne, was just a 32-year-old British scamp ready to shock the world with his performance as Stephen Hawking. A year later, Redmayne has positioned himself to become the first actor since Tom Hanks in '94/'95 to win back-to-back golden statues. The Danish Girl reunites Redmayne with Les Miserables director Tom Hooper for an unexpectedly topical biopic co-starring Alicia Vikander, Amber Heard, Matthias Schoenaerts, and Ben Whishaw.
Telling the story of transgender woman Lili Elbe, one of the first identifiable recipients of sexual reassignment surgery. Born in 1880s Denmark as Einar Magnus Andreas Wegener, Lili became an artist and married her wife Gerda Gottlieb before discovering she came to her gender identity realization. The soft lighting, period setting, and expositional dialog all seem reminiscent of director Hooper's last sweeping Oscars success, The King's Speech; however, the depiction of Lili's transition from a man to a woman is bound to become a discussion point as The Danish Girl aims to be part of awards conversations.
The Danish Girl premieres September 5th as part of the Venice Film Festival and will be released Stateside on November 27th.