Watch: 'Don Verdean' Clip with Sam Rockwell, Danny McBride Ahead of Sundance Premiere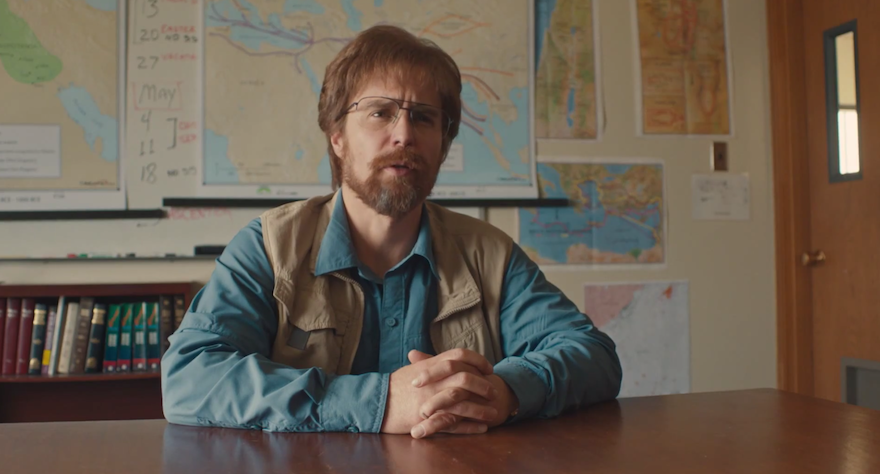 A day ahead of its Jan. 28th Sundance Film Festival premiere, the comedy Don Verdean is giving the internet a sneak peek at the upcoming movie. Deadline debuted the Don Verdean clip, featuring two of the film's stars Sam Rockwell and Danny McBride, as well as Leslie Bibb and Amy Ryan. Don Verdean is the new comedy written & directed Jared Hess and co-written by his brother Jerusha (Napoleon Dynamite, Nacho Libre), also boasting the likes of Will Forte and Jemaine Clement in the cast.
Don Verdean is Sam Rockwell, a self-proclaimed biblical archaeologist that gets hired by a local pastor to uncover sacred relics to promote the Christian faith. When Don's effort become futile, he must launch a comedic cover-up. Don Verdean already sold to Lionsgate ahead of the festival, one of the first entries into Sundance to sell this year.
Today might not quite be Danny McBride's, "lucky day," but tomorrow he and everyone behind the new Sundance comedy Don Verdean will premiere their film in Park City, Utah. Watch the Don Verdean movie clip below: