Warner Brothers Brings the Big Guns in the War Between DC and Marvel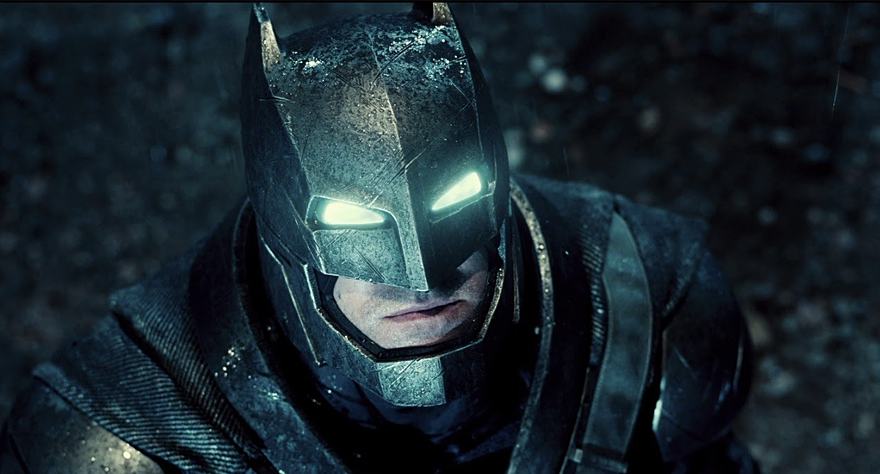 As the first panel on the third day of Comic-Con, Warner Brothers Productions had some big acts to follow – and try to overshadow, in a room full of 6500 zombie-like attendees just waiting to be impressed.
And overshadow they did.
In the war between DC and Marvel movies, Marvel has been the main act lately; churning out action packed superhero blockbusters like they were going out of style. And even amid talks that they may have been, Warner Brothers brought to the table a new set of heroes they've been holding in their back pockets. Waiting for when the time was right. And apparently the time is now.
They began the morning with some decent looking but not so heavy hitting upcoming films.
Guy Ritchie sent a video clip from a mystery film set to announce a new trailer for The Man From U.N.C.L.E. starring Armie Hammer and Henry Cavill as Cold War era special agents from opposite sides reluctantly teaming up to save the world. Though not as anticipated as some of the bigger films, we will see Hammer undertaking a heavy Russian accent for which he studied over many months with a dialect coach.
Director Joe Wright, Levi Miller, Garrett Hedland (Tron), and Hugh Jackman showed up for the Pan panel. It's a reframing of the origin story of how Peter became Pan. Wright stated he wanted to make the film as dark as he could to show every kid that no matter how dark it got, they can overcome. And it certainly promises to be dark. Wright insisted the move back from green screen and CGI promising that every Neverland set was built, the biggest practical set being the forest, and with more than 150 extras on the set every day, we can expect more than an immersive experience.
Hugh Jackman declared, "This is one of the most fun movies I've ever made, by the way we had 4 pirate ships fully built."
They shared exclusive new footage from the film of the introduction of Blackbeard, who is basically the original leader and recruiter of the Lost Boys. A Fagin type who brings down and out orphans to Neverland with promises of freedom and sweets, so long as they obey his every order with no hesitation. Joe Wright was mainly inspired by the sense of strangeness in the original J.M. Barrie book in which the children's characters were never underestimated, and the  complexity of every single persona present was distinct, diverse, and equally duplicitous.
After these two stand-alone films, Warner Brothers brought out the big guns in machine style with a non-stop series of huge announcements.
Beginning with Suicide Squad, director David Ayer announced they would be all about canon and faithful to the source material proclaiming, "You are going to freaking get it with this show; it's time for bad vs. evil. And who's got the best bad guys ever? DC Comics." Also showing up was the entire cast of Suicide Squad, minus Jared Leto (the Joker), including Margot Robbie and Will Smith.
Everyone showed up for Batman vs. Superman including Henry Cavill, Gal Gadot (the new Wonder Woman) and a morose looking Ben Affleck (no conjecture about the reason here). Though pitting heroes against heroes is all over comic culture, this particular clash is not in any current canon, especially to this extent. Director Zack Snyder declared there was one big rule bent in putting Gotham and Metropolis as sister cities geographically, sitting opposite from each other across a bay.
Ben Affleck shared a story of going to a costume store with his son who wanted a Batman costume for Halloween and happened to run into Christian Bale who was there for the same purpose. When seeking advice as to playing the Batman, Bale responded with "Make sure you can piss in that suit." Noted.
Opening March 25th, 2016, here is the new trailer: