Viggo Mortenson Shows Off His Linguistic Skills in Venice/TIFF Film 'Far From Men'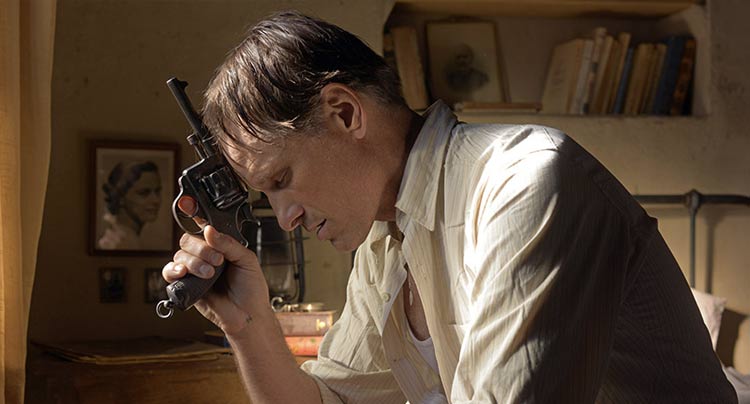 At the precipice of the Algerian War between France and Algerian independence fighters, a reserve soldier for the French military, living in Algeria as a schoolteacher (Viggo Mortensen), is enlisted to escort a prisoner (Reda Kateb) on a two-day trek to Tanguit to stand trial. Shot in expansive rocky deserts of Morocco, writer/director David Oelhoffen's second feature film (following In Your Wake) is a story of survival adapted from the Albert Camus short story "The Guest."
After debuting at the Venice Film Festival, Loin des Hommes, or Far From Men, made its North American debut this week during the 2014 Toronto International Film Festival.
In addition to Jauja, Loin des Hommes is one of two French-language dramas playing at TIFF with Viggo Mortensen in the lead role; however, in Oelhoffen's film, Mortensen speaks some Spanish and both speaks and writes Arabic for a brief stretch showing off the breadth of his linguistic skills.
French distributor Pathé owns the French distribution rights without current plans for an international release.
Trailer for Loin des Hommes/Far From Men