'Vacation' Re-boot Starring Ed Helms Gets a Red Band Trailer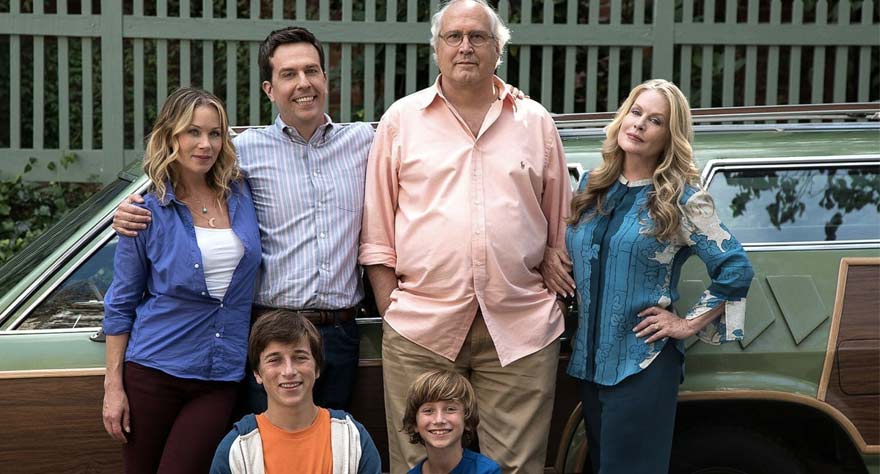 Ed Helms has struck comedy gold. He's done it on the small screen (The Office) and the big (Hangover), and while his name recognition is fairly high, he has yet to cement any sort of leading man status. This has left him to pick up slack in some pretty dreary films (we're looking mostly at you, We're The Millers). But now he's getting a crack at leading his own ensemble in Vacation, a re-boot of the National Lampoon classic.
From the looks of the first trailer, Vacation promises a pretty straight forward plot to make room for the hijinks that are sure to come: Rusty Griswold (Helms) is all grown up and looking to recreate some of the good ol' family bonding time that his father, Clark (once again reprised by Chevy Chase) managed to create on their long-past road trip to the infamous Walley World.
Vacation is the directorial debut of John Francis Daley and Jonathan Goldstein (the writing duo behind Horrible Bosses and The Incredible Burt Wonderstone), which is reason enough to instill some hesitation. But hopefully the stacked supporting cast behind Helms and Chase will make up for it: Christina Applegate, Leslie Mann, Chris Hemsworth, Charlie Day, Nick Kroll, Keegan-Michael Key and many others are promised to pop up.
So, while we've never heard anyone out in the streets calling for more Griswold films, it's a property with some potentially pre-established fans. And if the first red band trailer is any indication, it doesn't look to change up the formula too much. We do like Helms, so we'd love to see this surprise us. Vacation hits the road on July 31st.
Vacation Red Band Trailer