Two Weeks Notice: Netflix Movies Expiring in July 2015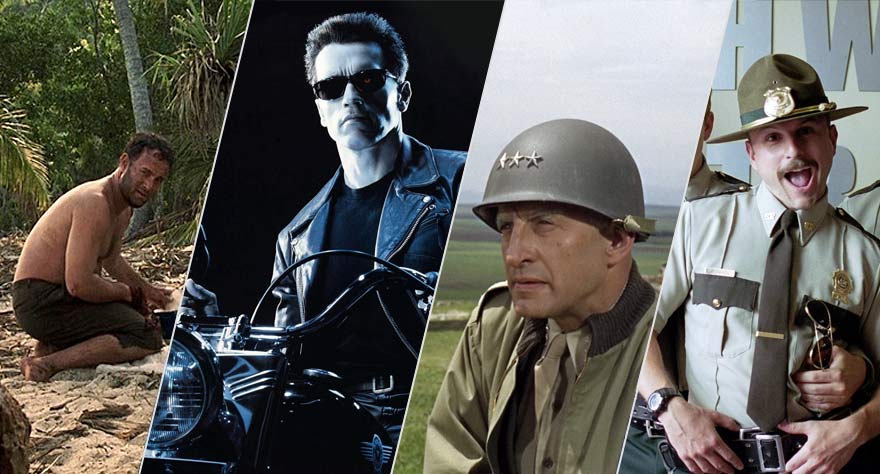 It's the time of the month where we need to be looking ahead and making the truly hard decisions. You know what we mean. It's time to prioritize time and decide which of the titles going away at the end of June on Netflix NEED to be streamed immediately. It can be overwhelming making such hard and fast decisions. We're here to help. There are more than 40 titles whisking away into the non-streaming-stratosphere and we've got recommendations on a few titles you should definitely consider clearing your calendar for.
Cast Away (Robert Zemeckis, 2000)
For some reason, whether it is the product placement or the endless Wilson the volleyball jokes, people seem to have forgotten about Cast Away. It isn't Hanks's flashiest performance, but it might be his most difficult to pull off while spending nearly all of the 143 minute film on his own. Not only that, the desert island story is as classic as they come, and we've all thought about what we would do in this situation, but Cast Away remains emotionally resonant, visceral and fresh.
Why Should You Watch It? Because it's the most underrated Robert Zemeckis and Tom Hanks film. Stream It On Netflix
Mission: Impossible (Seasons 1-7)
There probably isn't enough time to watch all seven available seasons of this classic television series before July 1, but that doesn't mean you shouldn't try. The Mission: Impossible film franchise has ballooned over the years into a massive success for mainstream and die hard action aficionados alike, and the only positive thing Tom Cruise has going for him right now. Long before, from the mid-1960s through the early 1970s, the spy thriller was a mainstay of network television with Peter Graves and a catchy theme song.
Why Should You Watch It? Time to gear up for Mission: Impossible – Rogue Nation. Stream It On Netflix
Patton (Franklin J. Schaffner, 1970)
One of Hollywood's great actors took on the role of a lifetime with the larger-than-life General George S Patton. Starting with Vietnam and increasing ever since, it has become very difficult to make an old-school patriotic war film without a cynical backlash. The portrayal of Patton isn't only an effort to idolize, but it is impossible not to be captivated by his roughneck charms. Watch this one just for the film's most famous scene, a rousing speech from Patton set on stage in front of the biggest American flag you've ever seen.
Why Should You Watch It One of the great war films ever made with a towering performance at its center. Stream It On Netflix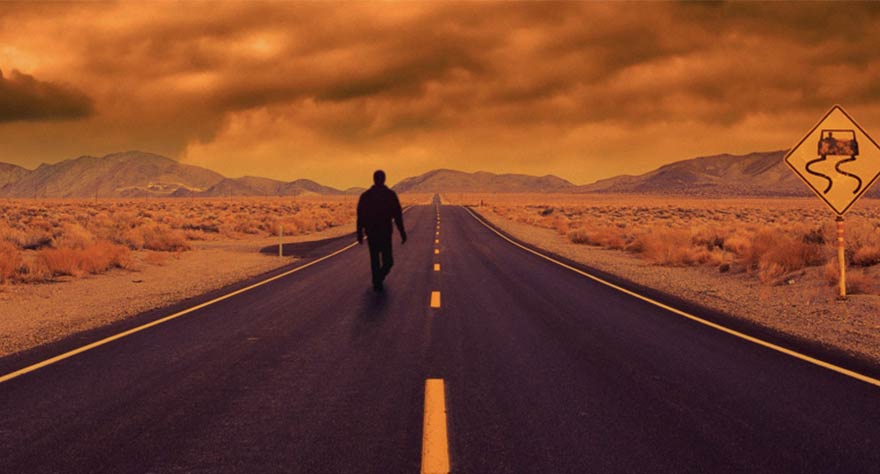 Stephen King's The Stand (Miniseries, 1994)
Playing into Hollywood's need to find popular properties that can span across multiple films, a major motion picture franchise is currently being developed around Stephen King's The Stand, with Josh Boone (The Fault in Our Stars) set to direct (he wasn't born yet when the book came out, by the way). In the mid-90s an epic four part miniseries was made to capture every nook and cranny of the 1000 page end-of-the-world fiction, and it did a pretty good job of it. Starring Gary Sinise, Molly Ringwald, Rob Lowe, and a pretty strange supporting turn from King himself, The Stand is a faithful (author approved) adaptation.
Why Should You Watch It? Adaptation of one of the greatest pulp novels and a precursor to the upcoming feature film series. Stream It On Netflix
Super Troopers (Jay Chandrasekhar, 2001)
As an impressionable high school junior, I adored Super Troopers, one of the first R-rated comedies my friends and I saw in the theaters and relentlessly quoted afterwards. And, besides seeing TV edit scenes while flipping channels on weekend afternoons, I haven't seen it since. But the ridiculous antics of Thorny, Mac, Rabbit, and (of course) Farva have been forever stamped in my brain. Broken Lizard seemed to be the hottest comedy troop going, but after a few less successful films following, Super Troopers remains their best work. With a massively successful inidiegogo campaign promising a follow-up in the near future, meow is the perfect time for a revisit.
Why Should You Watch It? Endlessly quotable, one of the funniest comedies of its era. Stream It On Netflix
Terminator 2: Judgement Day (James Cameron, 1991)
Terminator 2 beefed up Cameron's sci-fi action hit in nearly every way – the sequel was bigger, added a dense mythology that has continued to grow, and Schwarzenegger came back as the hero. Terminator 3 has its defenders (including Cameron), but there is nary a soul who liked Terminator Salvation, let alone the widespread internet groan for the upcoming film. When Genesys is released on June 31, let's all stay home instead and watch this classic in protest.
Why Should You Watch It? To replace the memory that Terminator Genesys comes out next week. Stream It On Netflix
Remaining list of films and TV series leaving Netflix on July 1, 2015:
The Adventures of Young Indiana Jones (Vol. 1-3)
Beauty and the Beast (Seasons 1-3)
Big Fish
Big Top Pee-wee
Bratz: Fashion Pixiez
Bratz Kids: Sleep-Over Adventure
Bowling for Columbine
The Care Bears Movie
Cheech & Chong's Next Movie
Descent
Fat, Sick & Nearly Dead
Fear and Loathing in Las Vegas
The Fly 2
Four Weddings and a Funeral
Fried Green Tomatoes
Harper's Island (Complete Series)
Hawaii Five-O (Seasons 1-10)
Jack Frost
Knight Rider (Seasons 1-4)
The Langoliers
The Last Samurai
Louis C.K.: Hilarious
The Manchurian Candidate
Melrose Place 2.0
Melrose Place (Seasons 1-7)
Moonstruck
The Muppets Take Manhattan
Natural Born Killers: Director's Cut
Racing Stripes
Seven Years in Tibet
She's All That
Sky Captain and the World of Tomorrow
Space Cowboys
Three Kings
Trailer Park Boys: The Movie
Wings (Seasons 1-8)
X-Men: Evolution (Season 1)