Two New Clips From Gia Coppola's 'Palo Alto'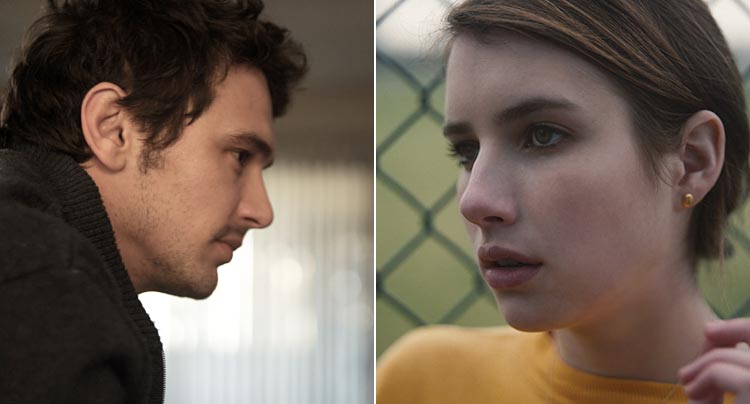 Gia Coppola's debut film Palo Alto, adapted from James Franco's collection of short stories, opened last weekend in Los Angeles in New York. The film scored the second highest per screen average of the weekend (only behind the limited release of Jon Favreau's Chef) and has been a hit with the critics.
Two new clips from the film have been released and can be seen below. Both clips involve the film's star, Emma Roberts, interacting with two adult men in her life. Also, keep an eye out for our interview with Gia Copploa later today.
"I Think You Should Play Striker" Clip
In the first clip, April's soccer coach Mr. B (James Franco) offers her a babysitting job. Though a brief and fairly innocuous scene, it is loaded with the subtext of their flirtatious relationship that follows through in the film. Roberts is fantastic here, playing up her shy and cute qualities, leading to the scene's end moment where she holds a pretty complex expression that reads a million different ways.
"I Corrected Your Paper" Clip
The second clip shows April with a teacher (Val Kilmer). Though there isn't exactly a lot going on in this clip, it does showcase Kilmer, whose character has an authoritative stoner vibe that could prove quite funny in the film.