Tribeca Film Festival doc 'Art and Craft' Now Has Trailer & Poster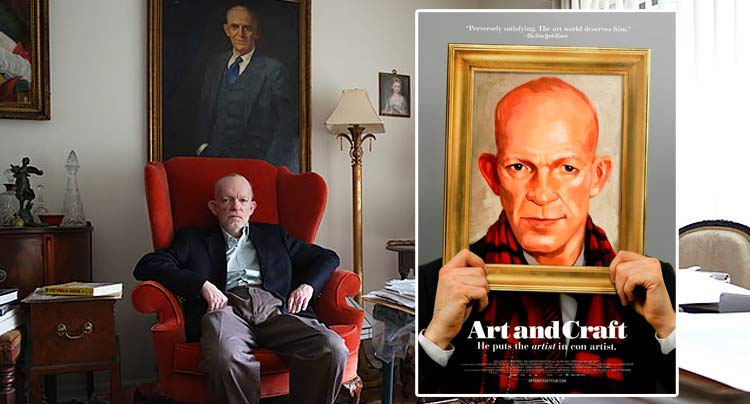 Art and Craft may not sound compelling at first glance, a documentary about one registrar's relentless pursuit of an art forger; however, in learning about Mark Landis, a diagnosed schizophrenic and one of the world's most prolific art forgers, the story turns into a rabbit hole of twists and turns. Unlike regular forgers, Landis didn't try to cash in on his knock-offs. He instead posted as a philanthropic donor, giving hundreds of paintings to museums, only for to be found out by registrar Matthew Leininger.
The documentary directed by Sam Cullman and Jennifer Grausman and co-directed by Mark Becker, Art and Craft premiered at this year's Tribeca Film Festival before bouncing up and down the Northeast from the Montclair Film Festival to the Nantucket Film Festival. Now with its new poster and trailer, Oscilloscope has set a September 19th release date for New York City before Art and Craft expands to other cities.
Watch trailer for Art and Craft
Art and Craft Movie Poster