Watch: The Taking trailer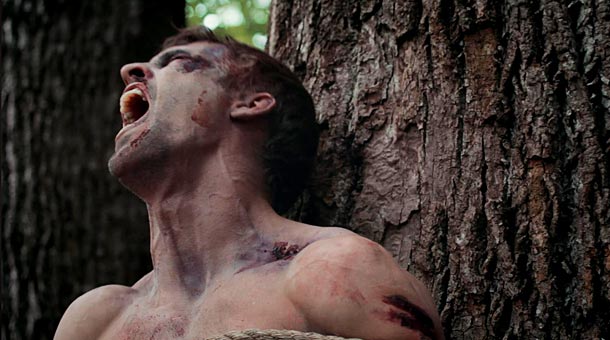 An intriguing trailer recently came out for the indie horror The Taking. Directed byThe BAPartists (aka Cezil Reed & Lydelle Jackson), The Taking is their debut feature. The trailer is somewhat mysterious, with scenes of two people tied up in a forest and what looks like some sort of creature attacking them. What's more interesting is the official synopsis which definitely makes a statement:
"The Taking is a cinematic experience of light and sound. It's a film made with balls and intellectual muscle. In this film you will discover horrific art told via grisly images and two tales of woe."
We won't know for sure if the balls and intellectual muscle parts are true just yet, but the visuals and atmosphere both look great. Currently The Taking is preparing for a festival run later this year, but we'll be sure to keep an eye out in the future when it becomes available. Watch the trailer below, and tell us what you think. More information for The Taking can be found at www.thetakingmovie.com.
Watch the official trailer for The Taking: