Watch: The Conjuring trailer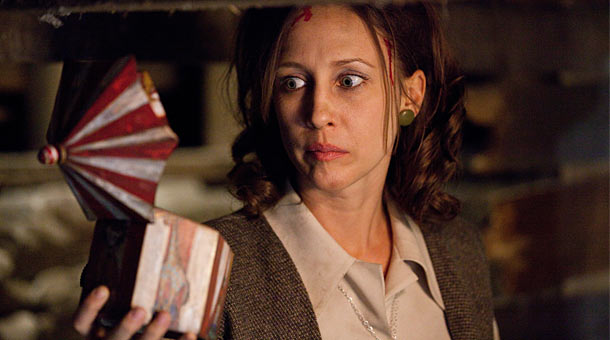 A brand spanking new teaser trailer has been released for the upcoming James Wan directed Horror film, The Conjuring. And boy does it look to have some promise. While details are a little foggy at the moment, we do have some information on the plot. Family moves into an old farm house in the New England country side and it seems to be housing some old spirits. Judging from this trailer these spirits like to play games.
While the trailer doesn't show them, the film stars Vera Farmiga, Patrick Wilson and Ron Livingston. Wilson is of course a Wan veteran having starred in his previous effort Insidious. The trailer itself features the greatly under appreciated Lili Taylor and her kids playing a fun little game in the old house that is marred by some devilish fiends.
Wan is probably most famous for directing the first entry in the Saw series. His other gigs have included Dead Silence, Death Sentence and the aforementioned Insidious (which I'm now seeing is getting a sequel). The film was written by twin screenwriters Chad and Carey Hayes, who together have written White Out, House of Wax remake and The Reaping.
Watch the official trailer for The Conjuring