Watch: Rust and Bone Trailer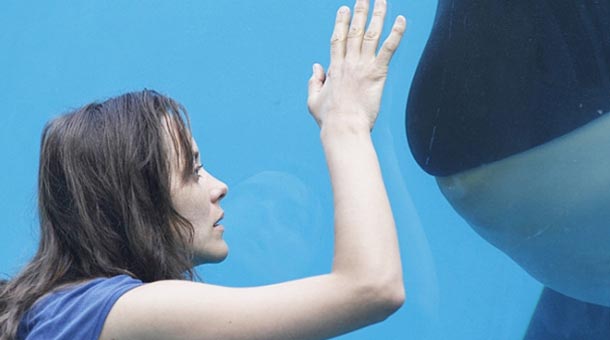 Yesterday a new trailer was released for the French film Rust and Bone. The new film, directed by Jacques Audiard, looks to be an emotional stunner. The film had its world premiere at this year's Cannes Film Festival where it received pretty good reviews. The film stars Matthias Schoenaerts as Alain, a man who (with his young son) moves in with his sister and her husband. Soon he becomes entangled with a young woman (Marion Cotillard) who is a killer whale trainer. His love for her only intensifies after she suffers a tragic accident.
Audiard was last seen with his brilliant crime film A Prophet and before that in his even better The Beat That My Heart Skipped. Both are highly recommended if you haven't already had the pleasure of seeing them. Cotillard was of course last seen in Christopher Nolan's final blockbuster of his Batman trilogy The Dark Knight. Rust and Bone had its North American premiere at the Telluride Film Festival recently and will now go to Toronto next week.
Watch the official trailer for Rust and Bone: