Watch: Neighboring Sounds trailer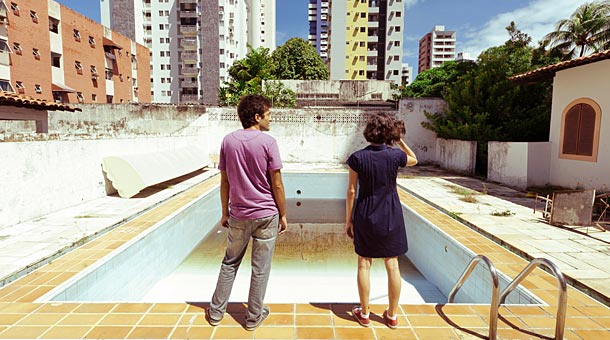 Neighboring Sounds, which had its U.S. premiere in the New Directors/New Films program earlier this year, has slowly been building buzz over the last several months. After immediately getting its U.S. rights snatched up by The Cinema Guild. According to Ryan Krivoshey (from The Cinema Guild), "It completely blew us away. I'm tempted to say Kleber Mendonça Filho is a director to watch, except that he's already delivered a work that is a must-see. We can't wait for audiences to discover this film." Here's a brief synopsis:
"Life in a middle-class neighborhood in present day Recife, Brazil, takes an unexpected turn after the arrival of a private security firm. Intended to bring a sense of safety and calm, the mysterious firm instead exposes the residents' long-repressed discontents and anxieties, setting in motion a series of events that will forever change this once sleepy community."
Based on the trailer it looks like Neighboring Sounds is going to be an intense film. Neighboring Sounds will get a limited release by The Cinema Guild this fall.
Watch Neighboring Sounds official trailer: