Watch: A Good Day to Die Hard Teaser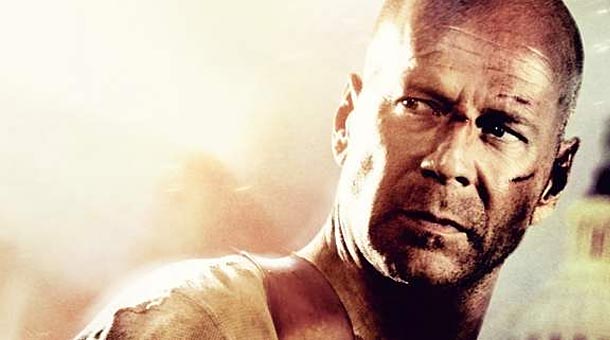 When the 4th sequel in the Die Hard sequel was announced I (along with millions of others) rolled my eyes. While the first three films are full of fantastic action, Live Free and Die Hard turned out to be a pretty uninspired (not to mention PG-13) mess. First, what the hell is Justin Long doing in the Die Hard series? Second off, as much as I love Timothy Olyphant, he was a terrible villain.
Ok, done ranting. Indiewire threw up the teaser trailer for the 5th film in series, A Good Day to Die Hard. While I was totally getting ready to start hating on the trailer before I started it, I have to admit that this looks like it could be a fun ride. This film looks to take our main squeeze John McClane (Bruce Willis, who else?) up against some Eastern Europeans. Those guys always seem to be trying to take over the world, am I right?
The trailer is loaded with tons of explosions and shootouts. While I'm not completely sold on the film, I feel less worried about how further the series will be ruined. The film is directed by John Moore who has directed such films as Behind Enemy Lines and Max Payne (both terrible). So sit back and enjoy a minute's worth action porn.
Watch the teaser trailer for A Good Day to Die Hard: