James Marsh's Stephen Hawking Film 'The Theory of Everything' Trailer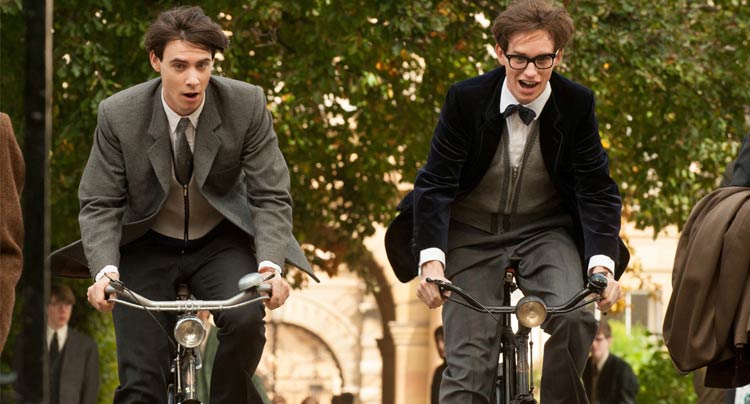 Get a glimpse inside the mind of a brilliant man, at the woman who loved him, and the body that let him down. Director James Marsh (Oscar-winner for the documentary Man on Wire) chronicles the fascinating life of theoretical physicist and cosmologist Stephen Hawking, bringing the story back to Hawking's time as an able-bodied young student at the University of Cambridge. Despite being diagnosed with motor neurone disease at 21 years old and being given a life expectancy of 2 years from that point, Hawking to this day delivers out highly influential findings on matters of spacetime and black holes.
Starring as the famed scientist is Eddie Redmayne (My Week with Marilyn, Les Miserables), whose physical transformation looks remarkable from the trailer alone. He stars alongside Felicity Jones (Like Crazy, a potential upcoming Black Cat spinoff from The Amazing Spider-Man 2) who plays Hawking's first wife Jane Wilde. In real life, the couple divorced in 1995 (Hawking re-married later that year only to get divorced once again in 2006) but it's unclear if The Theory of Everything will dive that far into Hawking's present. Both performers have been regarded as potential Oscar nominees for their roles in this film.
The Theory of Everything will also star Emily Watson, David Thewlis and Charlie Cox. Check out the new trailer, released just today, below:
Movie Still from The Theory of Everything