Trailer: May in the Summer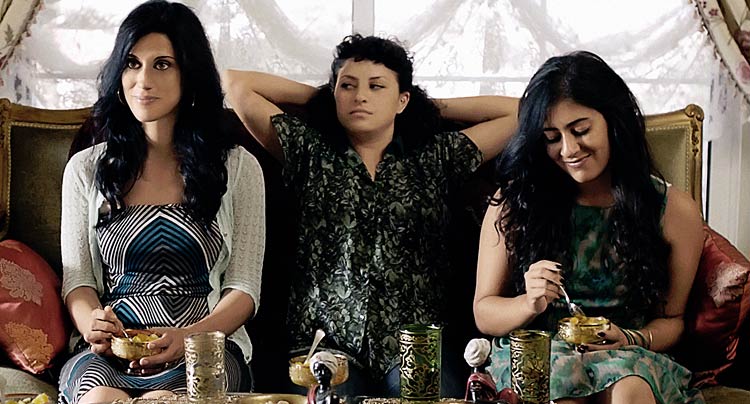 Amreeka tracked a Palestinian family immigrating to the United States; however, director Cherien Dabis' upcoming follow-up to her 2009 debut film, takes that central idea and practically reverses it. May in the Summer centers on May Brennan, a New Yorker & newly published author, returning home to her family in Jordan before a planned wedding to her fiance Ziad. But leaving New York isn't made easy, as her born-again Christian mother sets on boycotting May's wedding to a Muslim man, her younger sisters squabble like kids, and her estranged father attempts to reconnect with her.
Summer notably stars writer/director Cherien as May, in her film acting debut. The movie also stars Arrested Development-alum Alia Shawkat as one of the younger sisters, The Visitor standout Hiam Abbass, and President of the United States Bill Pullman. Already an opening night selection of the 2013 Sundance Film Festival, May in the Summer went on to play in the BFI London Film Festival, Dubai International Film Festival and Venice International Film Festival.
Check out the trailer below, and see the film in theaters August 22nd:
May in the Summer trailer