Trailer: Labor Day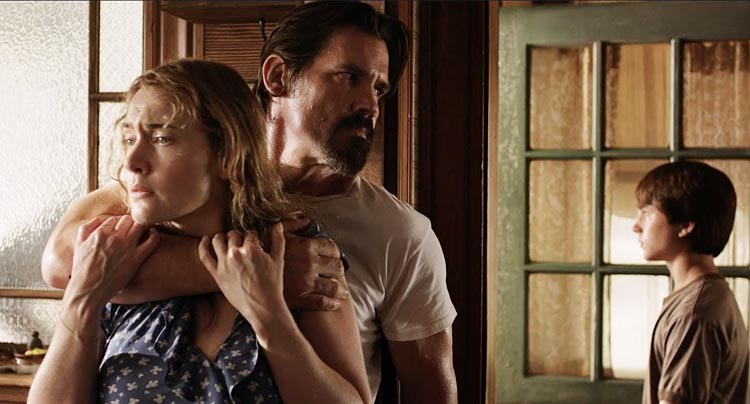 Jason Reitman, the Oscar nominated director of Up In The Air and Juno, returns with his new film Labor Day. The film is an adaptation of Joyce Maynard's 2009 novel of the same name and stars Oscar-winner Kate Winslet and Oscar-nominated Josh Brolin.
Adele (Kate Winslet) is a single mother whose husband has abandoned her and their 13 year old son, Henry (Gattlin Griffith), after an affair with his secretary. A few years later on Labor day, Henry convinces his emotionally shattered, agoraphobic mother to go back-to-school shopping. While looking over a comic rack, Henry is approached by a bleeding man who is in need of a ride (which Adele is forced into giving.) The man's name is Frank (Josh Brolin), a gentle-speaking escaped convict who wears a foreboding aura. Franks just looking for a place to lay low for a few days, but quickly develops a romance with the lonely Adele.
Labor Day is set for a limited release Christmas day with a much wider release January 31st.
Watch trailer for Labor Day