Trailer for Sundance Horror 'The Babadook' Will Freak You Out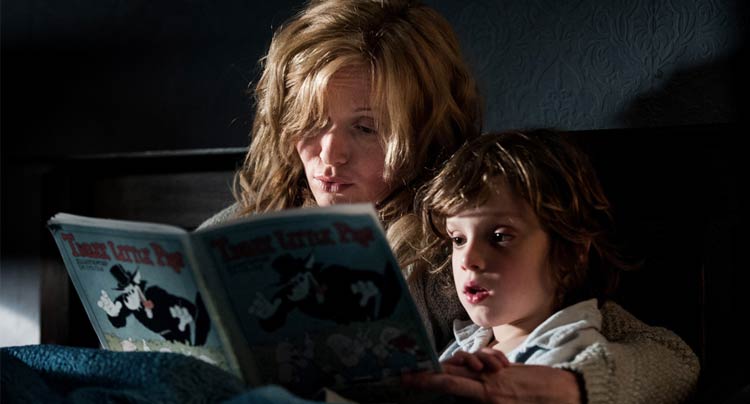 It's getting close to October, so that means the onslaught of horror films is about to begin. There will be plenty of scary movies to keep an eye out for in the coming weeks, but there's one we're quite excited to see. Jennifer Kent's debut feature The Babadook premiered way back in January at Sundance to a surprising amount of raves. And ever since it scared the crap out of audiences around the world through its tour on the festival circuit, we've been anxious for IFC Midnight to finally unleash it on the public.
Well it looks like that time is near, with IFC releasing a trailer for The Babadook today. Be sure to watch the creepy trailer below. The Babadook comes out in theatres and VOD on November 28th.
Six years after the violent death of her husband, Amelia (Essie Davis) is at a loss. She struggles to discipline her 'out of control' 6 year-old, Samuel (Noah Wiseman), a son she finds impossible to love. Samuel's dreams are plagued by a monster he believes is coming to kill them both.

When a disturbing storybook called 'The Babadook' turns up at their house, Samuel is convinced that the Babadook is the creature he's been dreaming about. His hallucinations spiral out of control, he becomes more unpredictable and violent. Amelia, genuinely frightened by her son's behaviour, is forced to medicate him.

But when Amelia begins to see glimpses of a sinister presence all around her, it slowly dawns on her that the thing Samuel has been warning her about may be real.
The Babadook trailer