Trailer: Clouds of Sils Maria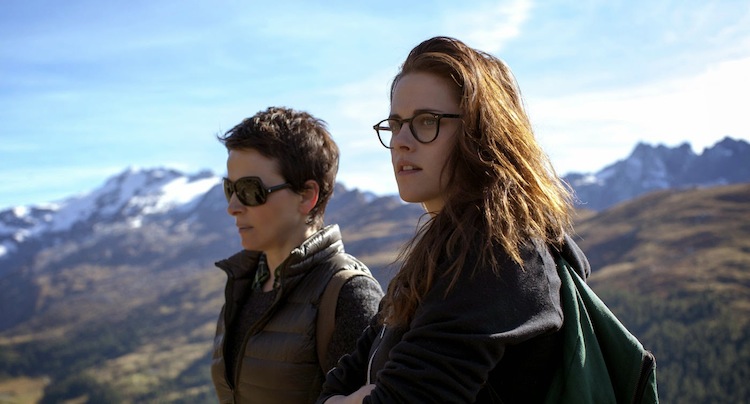 Having premiered at Cannes over the weekend, the upcoming drama Clouds of Sils Maria has debuted a trailer for the film with an anxious Juliette Binoche, a disaffected Chloë Grace Moretz, and a thong-clad Kristen Stewart. With writer-director Olivier Assayas at the helm, Clouds of Sils Maria takes its name from the breathtaking views from the Alps of Sils Maria, Switzerland (the onetime home of philosopher Friedrich Nietzsche), featured in part in this new teaser.
Starring Binoche as an aging starlet at the peak of her fame, asked to perform in a revival of the play that made her famous, only now in the role of the older woman. Moretz stars as the young actress that's been cast in the role that made Binoche's character famous, and Stewart plays Binoche's assistant in this movie about age, nostalgia, and art imitating life (read our review).
Watch trailer for Clouds of Sils Maria