Trailer and Poster for Ari Folman's 'The Congress'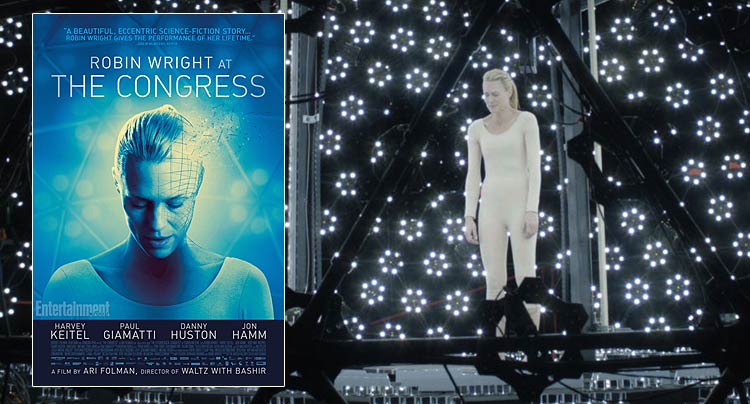 Check out the official poster (courtesy of EW.com) and trailer for Ari Folman's upcoming film The Congress, starring Robin Wright. In the film, Wright plays a version of herself, who sells her digital likeness to Hollywood producers in order to help care for her sick son.
Folman's previous film, Waltz with Bashir, was an intriguing blend of documentary and animation — The Congress looks to blend the lines between reality and art in similarly interesting ways.
The film premiered way back when at the 2013 Cannes Film Festival where we had a chance to see it (read our review), and after a long line of festival showcases, is set to be released by Drafthouse Films and On Demand starting July 24, 2014.
Watch the trailer for The Congress
The Congress movie poster