Roy Andersson's Trilogy About Being Human Ends in 'A Pigeon Sat on a Branch…' trailer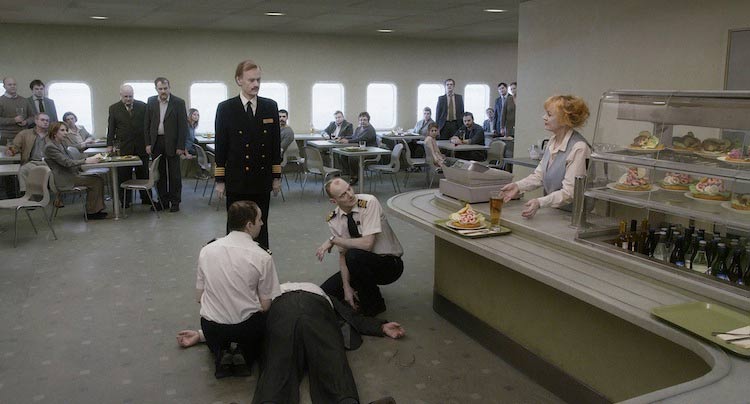 Following 2000's Songs from the Second Floor and 2007's You, the Living, Swedish filmmaker Roy Andersson's long gestated project A Pigeon Sat on a Branch Reflecting on Existence has arrived to complete his trilogy, "about being a human being." The film had its premiere earlier this month at the Venice Film Festival, where it took home the festival's Golden Lion award for Best Film. It went on to run in the 2014 Toronto Film Festival; however, the film has no announced plans for distribution outside of Scandinavia.
Pigeon is a series of loosely connected vignettes about existence that range from wildly hilarious to bleakly depressing. Primarily tracking two novelty item salesman Sam (Nisse Vestblom) and Jonathan (Holger Andersson) as they move throughout Gothenberg attempting to, "help people have fun," Andersson's sketches largely involve these ineffectual salesman or occur while they bare witness.
Watch trailer for A Pigeon Sat on a Branch Reflecting on Existence