Toronto's EU Film Festival Offers Great European Cinema For Free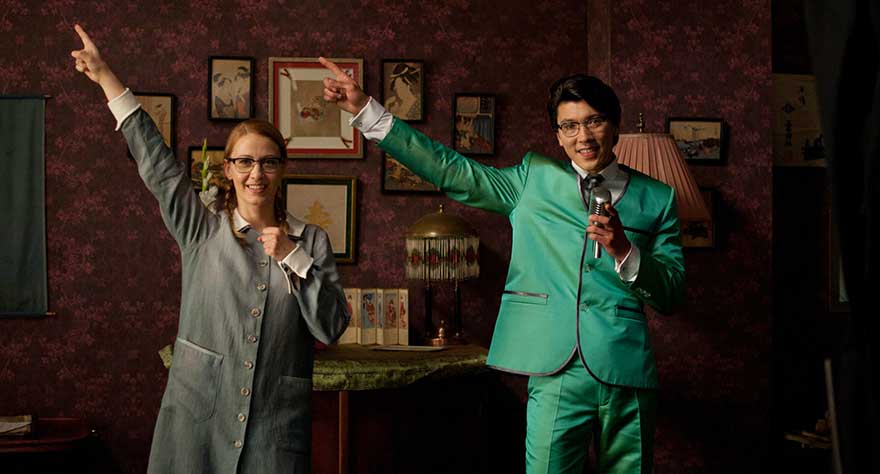 Starting on November 14 and running until November 28, the 2015 edition of The European Union Film Festival (EUFF) will screen 28 films over two weeks at The Royal in Toronto, Ontario. Founded in 2004, the festival's purpose is simple and distinct: every year it screens one movie from each country in the European Union. It's an intriguing format that feels like a democratic form of discovery, giving people the chance to watch some great films that might not get much exposure outside of their home country. And the best part about the festival is that every screening is free to attend.
This year, the EUFF boasts two North American Premieres, along with 9 Canadian Premieres and 13 Toronto Premieres. Opening the festival is Alias Loner, the debut feature of Latvian writer/director Normunds Pucis. Based on a true story, the film follows a priest in the 1940s who helped men in his town avoid conscription into the Red Army. Playing the next day is Liza The Fox Fairy, an award-winning Hungarian film about a woman's bad luck (and we mean really bad) with dating that looks reminiscent of Jean-Pierre Jeunet's dark comedies.
Other films we're looking forward to include; Sworn Virgin, an Italian feature starring Alba Rohrwacher (Hungry Hearts, The Wonders) that premiered earlier this year at Berlin and Tribeca; Greek thriller The Enemy Within; Simshar, a film based on true events from Malta; and the films Dark Horse, Body, and The Grump, which all had well-received premieres at TIFF in 2014 and 2015.
To find out more information about all 28 films playing this year, along with the chance to purchase reserved tickets (while every screening is free, you have the option of reserving a seat for $10), go to the festival's official website at http://eutorontofilmfest.ca/.