TIFF 2015: The Witch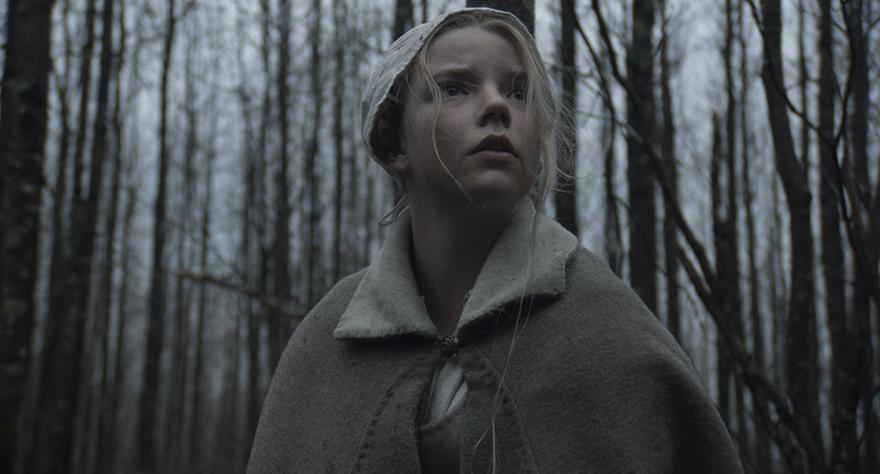 It comes as a bit of a surprise that The Witch, currently heralded as one of the scariest movies of the year since its Sundance debut, isn't really scary at all. Set in 1600s New England, the film follows a devoutly religious family of Pilgrims as they try to live on their own on a patch of land near a large forest. Everything seems fine until the family's infant son gets snatched away by an unseen figure from the woods, and it becomes apparent that something seriously evil is trying to destroy this family by making their lives a living hell.
First, the good stuff: Writer/director Robert Eggers, also a former production designer, nails the period look down with his film's small, distinct setting. And it's hard to find a weak link in the cast either, with new actress Anya Taylor-Joy exuding a magnetic screen presence as the family's eldest daughter Thomasin, along with her parents (played by Ralph Ineson and Kate Dickie). But Eggers gives up the ghost almost immediately by clearly showing that, yes, supernatural shenanigans are afoot, and by doing so, removes any ambiguity or fear from the proceedings. And rather than try to establish any tension, Eggers prefers to utilize poor jump scares sporadically between artfully composed shots, all of which amounts to little. It's a suffocating horror film, though not in the way usually useful to horror films, taking itself so seriously it's hard to enjoy.
Add to all of the aforementioned that a rather poor attempt to weave the subject matter into a sort of commentary on patriarchy and the oppression of women—and boy, I can't wait for people to sink their teeth into how problematic the film is in this regard—and you have your reasoning as to why The Witch is one of the year's biggest disappointments. It gets by on its impeccable acting and technical aspects, but nothing can hide that this is a horror film without any horror.