TIFF 2015: Mountains May Depart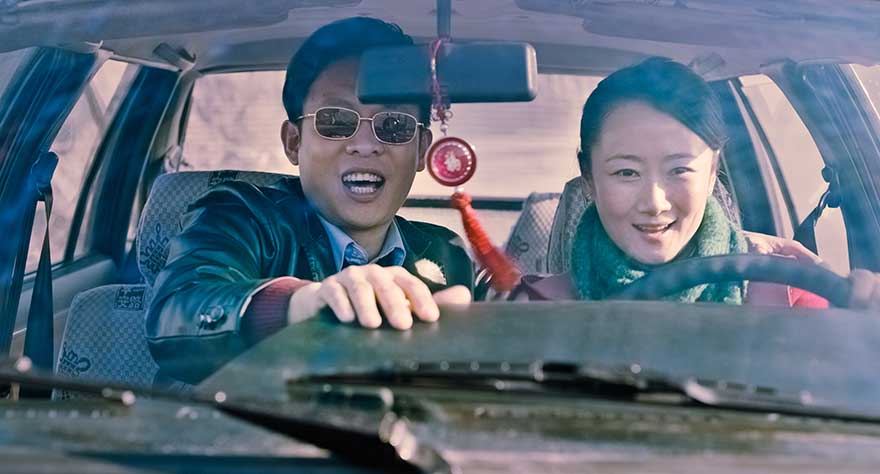 Jia Zhangke's follow-up to A Touch of Sin, his scathing criticism of the current state of China, is a much more intimate and sympathetic film, this time focusing on the cost of culture and heritage as China moves faster and faster towards capitalism. The film splits up into three acts, taking place respectively in 1999, 2014, and 2025. In the first act (shot in the Academy ratio), the young Tao (Zhao Tao) finds herself pursued by two men: coal miner Zhang Jinsheng (Zhang Yi) and wealthy gas station owner Liangzi (Liang Jin Dong). Eventually, Tao chooses Liangzi and has a son with him that Liangzi names Dollar. That sort of not-so-subtle messaging happens throughout Mountains May Depart, but Jia's beautiful handling of the human dramas at the centre of his story make these moments easier to handle.
In 2014 (shot in standard widescreen), Tao and Liangzi have split up, and it's in this heartbreaking second act that Zhao Tao showcases one of the best performances of the year as the devastated Tao learns that Dollar is moving to Australia with Liangzi. Then, in the final act (shot in Cinemascope) set in Australia, a now adult Dollar (Dong Zijian) bonds with one of his teachers (Sylvia Chang) while debating if he should go back to China to visit his estranged mother. Jia's plain drama and handling of imagery, where symbols and objects resonate and reappear over the two-plus decade span of the film, is masterful, and his exploration of the loss of heritage and culture should resonate with everyone despite its ties to Jia's own country. The often maligned final act, where Jia directs for the first time in English (prepare for wooden acting and bad dialogue), certainly has its faults, but Jia's power at filtering such a complex issue through a moving personal story triumphs in the end.