TIFF 2015: James White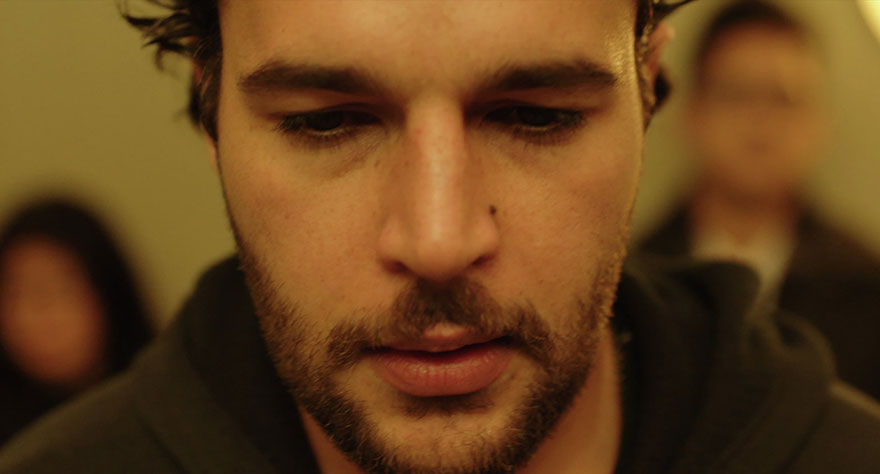 Starting off with one tragedy and ending with another, Josh Mond's directorial debut James White continues to show why Borderline Films—a production company founded by Mond, Sean Durkin (Martha Marcy May Marlene) and Antonio Campos (Simon Killer)—is one of the most exciting things going on in the world of American indies right now. The film opens with its title character (Christopher Abbott, shedding anything that would associate him with his role on HBO's Girls) going out clubbing before heading off to a memorial service for his recently deceased father. He still lives at home with his mother Gail (Cynthia Nixon), doesn't have a job, and relies on his only friend (Scott Mescudi, aka Kid Cudi) to go bar hopping with him. James is the classic definition of a fuck-up from the looks of it: young, aimless, and with only a faint idea of what he wants to pursue. James attempts to get away from home by taking an extended vacation in Mexico, but it gets cut short once his mother calls saying her cancer has returned. James returns home, realizing that he has no choice but to get his life in order as he prepares for his mother's death.
Watching James White can feel like diving straight into an open wound, and Mond (who based part of the film around his own personal experiences) makes every moment feel as raw and visceral as possible. Working with cinematographer Matyas Erdely (who also worked on Miss Bala and Son of Saul), the camera constantly gets as close as possible to its characters, lending an immediacy to the proceedings that make it both gut-wrenching and hard to look away. And the cast works together beautifully, with Abbott and Nixon giving two of the year's strongest performances. It may be hard to find an exact point or statement to Mond's film, but the fact that it so quickly jumps in and out of its main character's life is what makes its drama so impactful. It gives a very brief, specific glimpse of a situation touching on the universal experience of loss, and through it delivers an incredibly strong drama.