TIFF 2014: Phoenix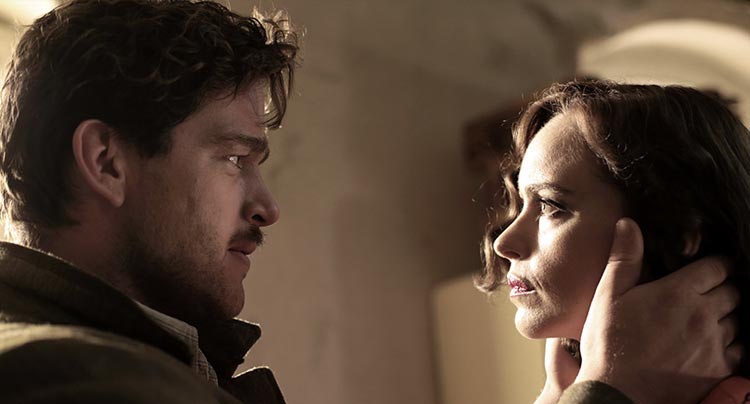 Christian Petzold and Nina Hoss return for their sixth collaboration in Phoenix, a well-done post-WWII German drama. Hoss plays Nelly, a Holocaust survivor with severe damage to her face. The only survivor in her family, Nelly inherits a large amount of money she uses to have facial reconstruction surgery. Nelly's close companion Lene (Nina Kunzendorf) suggests Nelly get a new face entirely, but she insists on wanting to look the same as before. This is where the film's major theme of identity gets explored. Lene and other Jewish survivors in Germany want to start new lives and move to Palestine, while Nelly stubbornly fights to get back her old life.
Of course, that old life can never come back. Nelly hunts down her husband Johnny (Ronald Zehrfeld), only for him to not recognize her due to the surgery. He does notice she has a resemblance to his wife, though, prompting him to ask her to pose as Nelly so he can try to get her massive inheritance. That's when Phoenix begins to pick up. Hoss and Zehrfeld brilliantly highlight the intense complexity of their interactions, and Petzold continues to show his immense skills behind the camera.
Phoenix may not live up to the excellence of Barbara, the last collaboration between Hoss and Petzold, but it's still an admirably well-told story. What does come close to matching the quality of Barbara comes at the very end of Phoenix. In a showstopping scene, Petzold finally delivers the film's big moment, and the result packs the emotional power of a sledgehammer to the chest. It would have been nice if the rest of Phoenix matched the standard of its final minutes, but with the talent on display throughout it's hard to really complain.