This Last Lonely Place: Exclusive First Shots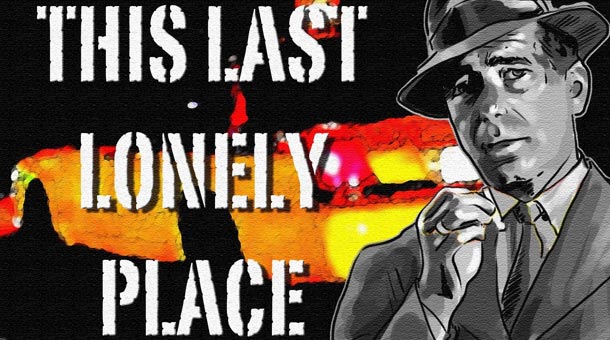 Having just wrapping up principal photography on the new film, The Last Lonely Place, the Humphrey Bogart Estate backed project, has newly released official photos from the film. The new independent thriller starring Rhys Coiro, Sam Taylor, Carly Pope, Xander Berkeley, Richard Portnow, Michelle Krusiec, Jeananne Goossen, and Erin Matthews was shot over the course of November and December of last year in Los Angeles. In terms of the look of the film, it seems to be heavily influenced by Michael Mann's L.A. crime thrillers Heat and Collateral, which is never a bad thing.
This Last Lonely Place revolves around an injured war vet cab driver (Coiro) who picks up a wealthy investment banker (Berkeley) late one night in Beverly Hills. On edge, the banker confesses to a shady investment scheme, and after picking up his mistress (Pope), it is revealed that a terrible crime has just been committed. Drawn into a conspiracy gone awry, the cab driver is now at their mercy. As the long dark cab ride progresses – through the lonely streets and back alleys of Los Angeles – dark layers of deceit come to light.
Steve Anderson wrote the original screenplay and is also producing and directing the film. A Peabody Award winner, Anderson previously directed The Big Empty, which starred Jon Favreau, Kelsey Grammar, and Daryl Hannah. In addition, he wrote and directed the free speech documentary F*ck, and recently wrote and produced The River Murders, starring Ray Liotta and Christian Slater. Below are some exclusive first shots of the film.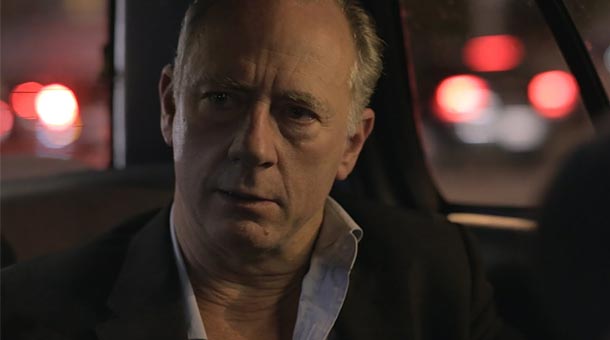 Xander Berkeley as Frank Devore in This Last Lonely Place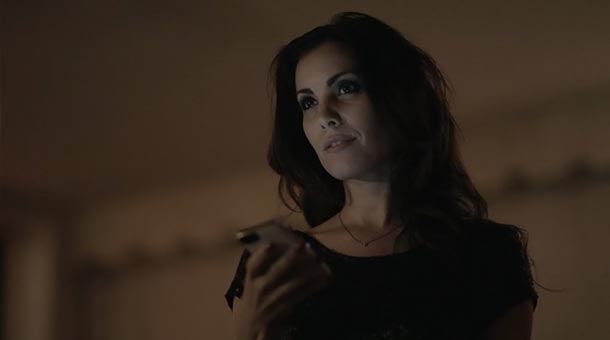 Carly Pope as Faye Gardner in This Last Lonely Place

Rhys Coiro as Sam Taylor in This Last Lonely Place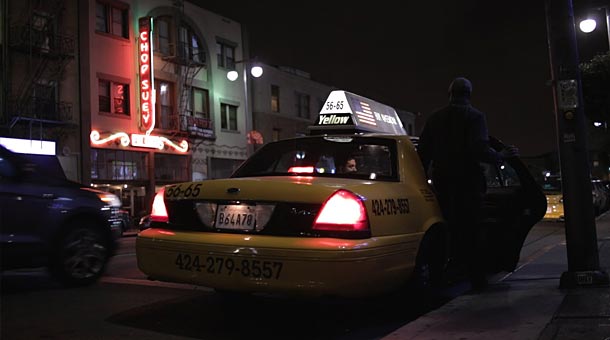 This Last Lonely Place in Little Tokyo Los Angeles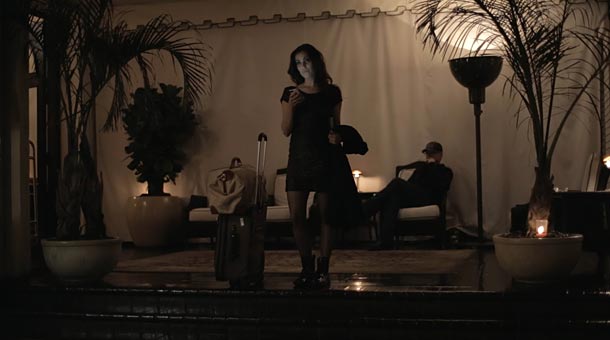 Carly Pope waits at the Chateau Marmont in This Last Lonely Place