TIFF 2015: The Waiting Room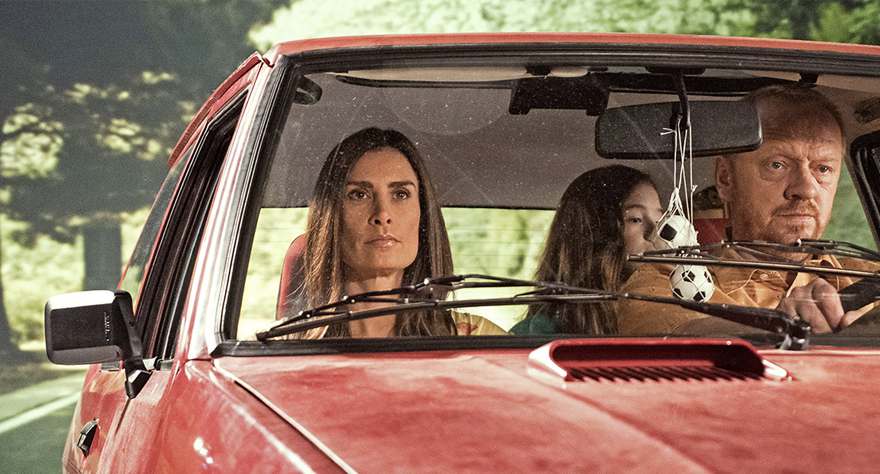 There is a quiet and unassuming power in Igor Drljaca's The Waiting Room, but it's severely lacking in one crucial thing: character. The story follows Jasmin (Jasmin Geljo), a comic from Sarajevo who emigrated to Toronto at the wake of the Yugoslavian civil war. Already 20 years in Toronto, with a wife (Ma-Anne Dionisio) and ten-year old son Daniel (Filip Geljo), Jasmin struggles to find honorable work and get meaning back into his life. Going from one bad audition to another for typecast Slavic gangster roles (which paves the way for a particularly hilarious moment in one scene), Jasmin slowly begins to reminisce about a particularly haunting moment from his past, which involves his estranged daughter Sonja (Masa Lizdek).
Drljaca's script requires more substance in order for these characters to feel more three-dimensional. There are plenty of wonderfully constructed scenes, confidently taking their time to ingrain themselves into the viewer's mind. One particular moment involves Jasmin's participation in an art installation, and another towards the end during a soft revelation of a major twist. But The Waiting Room has a stagnant rhythm that plagues so many indie films, which stops the viewer from emotionally investing. Beautiful shot and scored, it's commendable for attempting something different with the theme of immigration, but threatens to dry up all of one's patience by the end, thanks to its glacial pace and sparse characterization.