The Reel Indie Film Festival Brings A Wide Selection of Docs, Shorts and Music Videos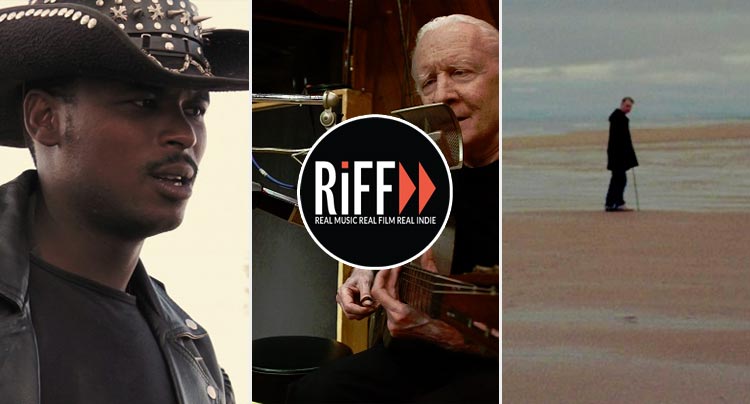 Only in its second year, the Reel Indie Film Festival (or RIFF for short) is kicking things off with a nice selection of music videos, shorts and features for audiences in Toronto. RIFF is a recent offshoot of Indie Week, an independent music festival showcasing hundreds of acts over five days. The film festival naturally focuses on films dealing with, or about, music from around the world. Simply put, lovers of music and film will have plenty to enjoy at RIFF.
With 9 documentary features playing, the festival kicks things off with their opening night film Johnny Winter: Down & Dirty. The documentary premiered earlier this year, only months before Winter's death in July. Director Greg Olliver follows Winter around his hometown of Beaumont, Texas, as well as on tour around the world. Interviews with Winter, his family, friends and admirers (including Aerosmith's Joe Perry), Johnny Winter: Down & Dirty provides an entertaining and informative portrait of the legendary blues musician's life.
Earlier this year we caught Alive Inside, the sleeper hit documentary wowing audiences and reducing them to tears. We were fans of the film, calling it "an emotional triumph", so be sure to check out this huge crowd pleaser at the festival.
What might be considered the most cinematic film in the line-up, and also a must-see considering its lack of a release date, is The Possibilities are Endless. Edward Lovelace and James Hall's gorgeous and unconventional doc looks at Edwyn Collins, most famously known for his hit song "A Girl Like You." Collins suffered two major strokes in 2005, and the film tries to represent Collins' experience, from losing his ability to speak or move to slowly regaining his strength to perform again. The film starts out jumping all over the place, representing Collins' state of mind after suffering his first stroke, before slowly turning into a more familiar documentary format as Collins, through narration, describes his recovery. It's bold filmmaking, and with the help of amazing cinematography and music (the score was composed by Collins himself), The Possibilities are Endless demands to be seen in theatres.
Depending on your interests musically, RIFF has plenty of other films to offer as well. Like heavy metal? Go see March of the Gods: Botswana Metalheads, a documentary following the band Wrust as well as the heavy metal scene in Botswana. It's the kind of documentary that helps illuminate a little-known, fascinating story. And if you can't make it to the screening but still want to see it, you can purchase the film.
Other films playing include: Folk, following three musicians as they try to succeed in a genre that's seen a bit of a resurgence over the recent years; No Land's Song, the audience award winner for Best Documentary at the Montreal World Film Festival; and the North American premiere of A Curious Life, a look at the band The Levellers and their surprisingly large following.
There are plenty more films, shorts and music videos playing at RIFF over the coming week, so head on down to Toronto's Royal Cinema if you can and enjoy what's playing. If you want to see the full line-up, as well as buy tickets, go to http://www.reelindiefilmfest.com/