TIFF 2015: The Paradise Suite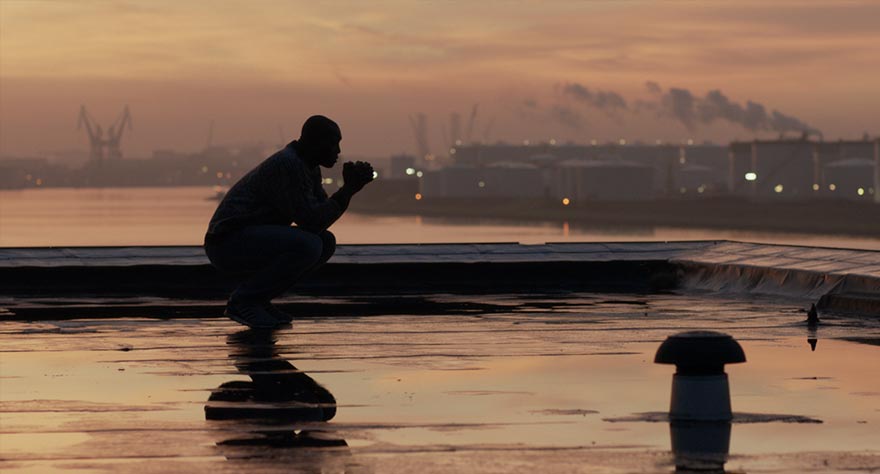 Above all, The Paradise Suite is a movie about relationships. It's a movie about the relationships we have with our friends, our sons, our mothers, our lovers, and how small moments in those relationships can affect the entire world around us. In a way, the film is somewhat like a European take on Paul Haggis' Crash.
A crowded ensemble film with too many subplots, The Paradise Suite doesn't quite come together cohesively, and likely would've worked more successfully as a traditional anthology; allowing each segment to play out from start to finish instead of bouncing back and forth from story to story. It's easy to follow the ways in which all the characters are connected to each other, but most of the relationships just don't feel all that important. To writer-director Joost van Ginkel's credit, however, The Paradise Suite ends strongly, with relatively definitive and occasionally surprising resolutions for all the characters.
By far the most interesting arc in the film belongs to Jenya (Anjela Nedyalkova in a brilliant performance), a bright-eyed young woman who is sold into prostitution after being duped by a shady modeling agency. Unabashedly graphic and heartbreaking, the sequences that follow evoke much more emotion than the rest of the film, which isn't nearly as intense in comparison. None of the other arcs are particularly dull, but it's quite jarring to transition from a brutal rape scene to a mundane shot of a bickering couple. With that said, those kinds of moments—perhaps unintentionally—help put personal issues into perspective. No matter how heated arguments may get, things could always be much worse.
Van Ginkel is an extremely personal filmmaker and he captures authentic drama throughout The Paradise Suite. Even the flawed aspects—which can be attributed primarily to the unconventional story structure—have a brash confidence that oozes honesty, and that's really what makes films of this nature so engaging in the first place.