The Life and Death of Super Villain Sir Christopher Lee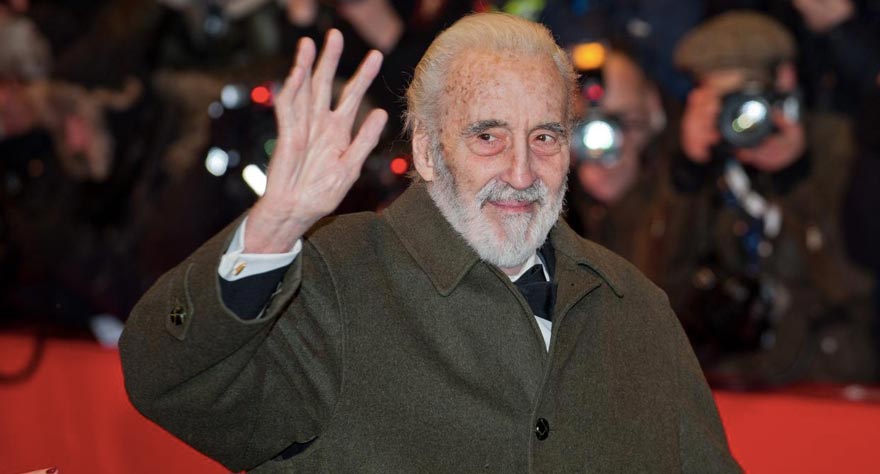 The sad news has now surely reached all that the irreplaceable Sir Christopher Lee has died at the age of 93 on Sunday, June 7th.
Most millennials would easily recall Lee as Count Dooku from the apocryphal prequel episodes of Star Wars or the crooked white wizard, Saruman, in Peter Jackson's first Lord of the Rings trilogy. Those slightly older probably know him best as Dracula from the Hammer Horror series, or Bond villain Francisco Scaramanga in The Man with the Golden Gun (coincidentally, he was step-cousin to Ian Fleming through his mother's second marriage). With over 280 acting credits to his name, Lee was one of the most prolific actors of all time. He was close friends with Hammer Horror co-star Peter Cushing, with whom he shared a May 27th birthday
But everyone, young and old, knows him as an ultimate evil persona. Because that's what he did best over the course of his 70-year acting career.
With his piercing eyes, eyebrows we'd swear were alive, and snarling, spider-esque fingers, the towering 6'5″ Lee was in step with the likes of Vincent Price, Lon Chaney, and Bela Lugosi in his ability to crawl into creepy characters of cunning and dastardly intentions. We relished in his rich and bellowing operatic vocal tones, for which he was classically trained and even graced the track of many a heavy metal album including Charlemagne: By the Sword and the Cross in 2010 as well as Charlemagne: The Omens of Death in 2013. Knighted in 2009 for his service to drama and charity, he received the BAFTA Fellowship in 2011 and the BFI Fellowship in 2013 as well. Most stunning to some might be that, in his passing, he leaves behind his wife of 53 years, Gitte Lee.
There will never be another Sir Christopher Lee, but his legacy of villainy reaching over three generations while he was living will reach countless more. If only we do our due diligence. He cannot be forgotten.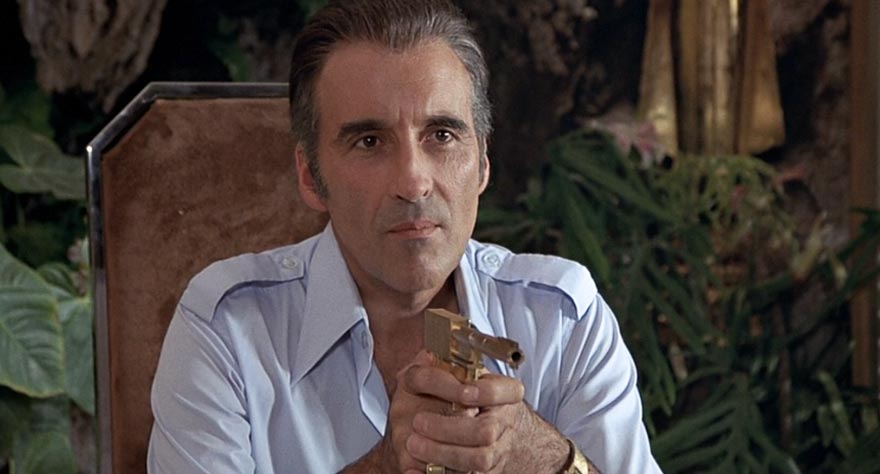 Sir Christopher Lee as "Francisco Scaramanga" in The Man with the Golden Gun.
Celebrities have taken to Twitter today to share their thoughts and remembrances of this great actor:
An extraordinary man and life lead, Sir Christopher Lee. You were an icon, and a towering human being with stories for days. We'll miss you.

— Elijah Wood (@woodelijah) June 11, 2015
I wish I'd met Sir Christopher Lee. I was so lucky & proud to have had him play the Earl in @BBCRadio4 Neverwhere. Great actor, great loss.

— Neil Gaiman (@neilhimself) June 11, 2015
So so sorry to hear that #christopherlee has passed away. He was a fascinating person. Threw a bic pen into a tree in front of me. #legend

— Dominic Monaghan (@DomsWildThings) June 11, 2015