Texting Dramatized in the 'Men, Women & Children' Trailer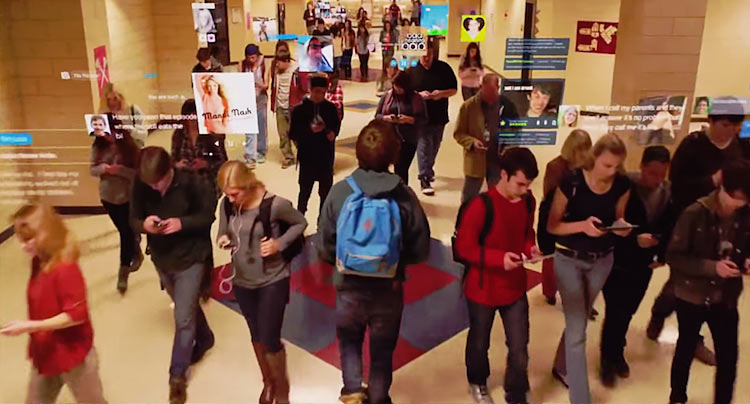 There's little to be heard in the trailer for the latest feature film from writer/director Jason Reitman outside of The Plaintain's hazy cover of the Donna Summer disco classic "I Feel Love." Men, Women & Children fades between shots of the film's leading men, women and teenagers attached to their modern tech devices. iPhone chat bubbles, album artwork, and streaming video chats hang above the heads of Adam Sandler, Jennifer Garner, and The Fault in Our Stars' Ansel Elgort. Also starring are Kaitlyn Dever, Judy Greer, Rosemarie DeWitt, and frequent Reitman-collaborator J.K. Simmons.
Paramount recently announced the film will land a limited theatrical release on October 3rd, before expanding wider October 17th. The news makes Men, Women & Children yet another potential awards contender opening (at least partially) on October 17th. That weekend, the new Reitman feature will go up against the Brad Pitt war drama Fury (after Sony moved the picture's release up from November 14th), Birdman and Camp X-Ray (both in limited release), as well as Kill the Messenger (which like MW&C, expands on the 17th). Holdovers like David Fincher's Gone Girl, the Robert Downey Jr.-lead The Judge, and Whiplash will still likely be in theaters for what might turn out to be a very enjoyable October at the movies.
Watch Men, Women & Children trailer